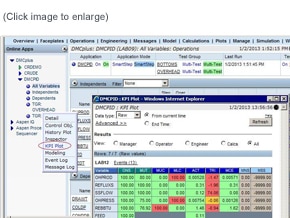 Leverage rich reporting and standard KPIs.
Keeping an eye on performance is easy with a full set of customizeable reports and dashboards.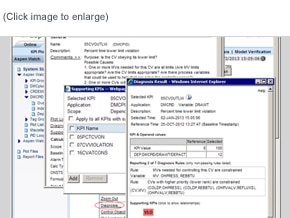 Dig deeper with drill-down diagnostics.
Effective control begins with the operators. Aspen Watch Performance Monitor keeps operators up to speed with text-based descriptions of what the controller is doing and why.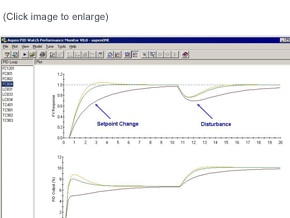 Keep the regulatory layer humming along.
Effective APC depends on properly tuned PID loops. Aspen Watch Performance Monitor automatically evaluates the performance of a large number of PID control loops.
Create custom KPIs in a blink of an eye.
With dozens of built-in KPIs you might not ever need to create your own, but just in case…
Install and configure a controller with monitoring in a snap.
Configuring a controller to include PID Monitoring can be done in mere minutes. With the new configuration wizard, you're up and running with just a few clicks of the mouse.
Access a library of best-practice KPIs.
We've created a built-in set of KPIs based on the decades of experience of our customer base.