Aspen Plant Scheduler™
Increase throughput and reduce costs by creating and managing optimal schedules for dynamic continuous, semi-continuous and batch operations.
Detailed Scheduling of Production Assets
Flexible and Comprehensive Modeling
Model your facilities' unique capabilities and constraints to create viable and adaptable production schedules in a fraction of the time compared to manual methods.
Industry Specific Templates
Provide an advanced starting point that enables quick implementations and rapid benefits to quickly deliver quantifiable return on investment.
Efficient Asset Utilization
Maximize your existing assets and forestall capital expenditures by unlocking your plant's "hidden capacity" utilizing Aspen Plant Scheduler's built-in optimization algorithms.
Change Visibility and Management
Empower production schedulers with up-to-date visibility to schedule disruptions and key performance indicators, enabling high levels of internal and external customer service.

Accelerate digitalization to achieve sustainability goals and drive operational excellence.
Applications
Batch Scheduling
Increase production throughput and maximize tank utilization. Proactively manage tank inventories and unlock your plants' "hidden capacity" to increase on-time order fulfillment by more than 20% with...
0 videos in gallery
Goals vs Actuals
Real-time visibility to production targets and key performance indicators
0 videos in gallery
Plant Scheduler with Aspen Mtell Integration
Combine machine learning and advanced sequence optimization algorithims to build the plant of the future.
0 videos in gallery
Polymers Scheduling
Reduce transitions and operational costs while achieving high on-time order fulfillment rates. Cut scheduling-related costs up to 40% and reduce late orders by following prescribed product wheels and/...
0 videos in gallery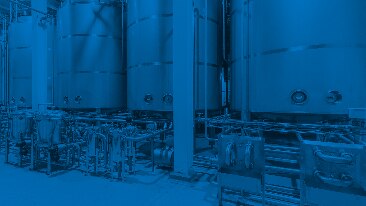 Momentive Boosts Customer Service and Profitability With Detailed Scheduling and Finite Capacity Optimization
During this free webinar, Michael Reifer, leader of Momentive's Sales, Inventory and Operations Planning (SIOP) Center of Excellence, and Aaron Hunt, SCM senior technical manager, will discuss how the...
On Demand Webinar
AspenTech Manuchem Presentation: Adapting to Uncertainty and Complexity
View this on-demand video from the Manuchem Conference and learn how your peers are adapting to supply chain volatility, protecting personnel while ensuring business continuity and preparing for the p...
Video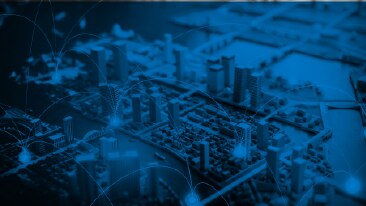 ARC View: Digital Twins Support Supply Chain Optimization
In asset-intensive industries, a single failure of a critical, costly piece of equipment can result in millions of dollars in production losses. In a new report, ARC Advisory Group's Steve Banker desc...
Report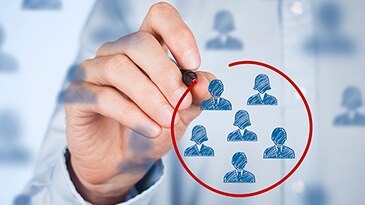 Fighting Commoditization With Outstanding Customer Service
In today's competitive chemicals market, increasing your level of customer service is critical to retain customers and margins. Find out how we can help!
Blog
Mtell Prescriptive Maintenance & Aspen Plant Scheduler
Watch this video for an introduction of how Aspen Plant Scheduler and Aspen Mtell work together to predict and minimize the impact of downtime
Video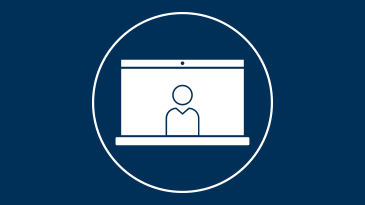 Dow Chemical Makes Better Scheduling Decisions in its Coatings and Polyurethanes Businesses with Aspen Plant Scheduler
The Dow Chemical Company has been leveraging Aspen Plant SchedulerTM to improve customer service and maximize asset utilization for over 20 years. Dow's internal center of excellence has found Aspen P...
On Demand Webinar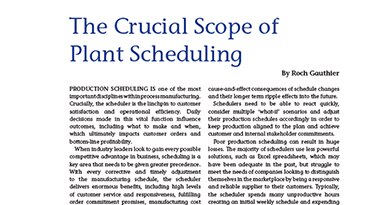 The Crucial Scope of Plant Scheduling (Commodities Now - May 2016)
Roch Gauthier, Sr. Director of Product Management at AspenTech, looks at why executives need to view scheduling as a vital part of the business decision-making process.
Article
Aspen How-To
Looking for quick demonstrations on using AspenTech products to solve your engineering and operations challenges? Browse this compilation of bite-sized videos produced by AspenTech experts covering all our major solutions.
Aspen Self-Paced eLearning
Find on-demand training for applying AspenTech products to your complex process engineering and operational problems. Our comprehensive eLearning courses, created by AspenTech experts, offer self-guided learning paths for all our major solutions.
Aspen Expert-Led Training
We offer comprehensive libraries of classroom and virtual expert-led training courses for our process engineering and operational solutions. All courses are created and produced by AspenTech experts.
Competency Development
Designed to meet industry standards and company-specific goals, AspenTech's competency development program helps you build and sustain in-house expertise by leveraging flexible training options—including certification—and measuring organizational competency against industry benchmarks.