Aspen Schedule Explorer
Enable flawless operational execution by aligning teams via a common collaborative hub, allowing supply chain and operations to communicate and make proactive decisions.
Supply Chain and Operations Alignment Through Collaboration and Communication
Activity-Based Conversations
Clear, precise communication with conversations tied directly to production activities.
Real-Time Visibility
Provide your stakeholders with a real-time, centralized view to schedules and production changes.
Intuitive Interface
Keep your manufacturing plant's information available anywhere, anytime with a modern HTML5 tablet-friendly user interface.
View Past Schedules
Searchable historical schedule and exception commenting provide context to past operational decisions.

Accelerate digitalization to achieve sustainability goals and drive operational excellence.
Applications
Batch Scheduling
Increase production throughput and maximize tank utilization. Proactively manage tank inventories and unlock your plants' "hidden capacity" to increase on-time order fulfillment by more than 20% with...
0 videos in gallery
Goals vs Actuals
Real-time visibility to production targets and key performance indicators
0 videos in gallery
Plant Scheduler with Aspen Mtell Integration
Combine machine learning and advanced sequence optimization algorithims to build the plant of the future.
0 videos in gallery
Polymers Scheduling
Reduce transitions and operational costs while achieving high on-time order fulfillment rates. Cut scheduling-related costs up to 40% and reduce late orders by following prescribed product wheels and/...
0 videos in gallery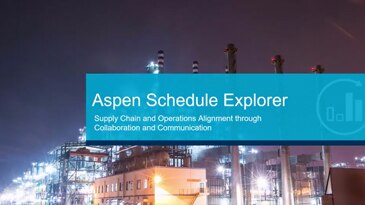 Aspen Schedule Explorer: The Future of Collaboration
Close the gap between sales and operations planning and manufacturing execution by aligning supply chain and operations, promoting flawless execution and proactive decision making.
Video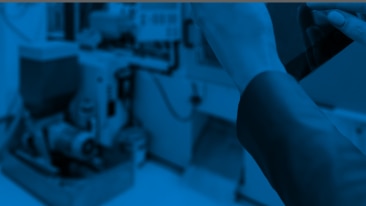 Aspen Schedule Explorer
Learn how Aspen Schedule Explorer's collaborative environment is enabling flawless execution and building the plant of the future.
Brochure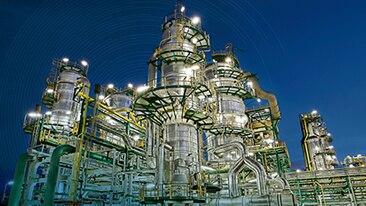 Global Energy and Chemical Company Uses Control Tower Solution to Manage Its Integrated Business Value Chain
Repsol S.A. is a global energy and petrochemical company based in Madrid, Spain that operates three integrated petrochemical complexes, managed as a single hub. Repsol was looking for an end-to-end su...
Case Study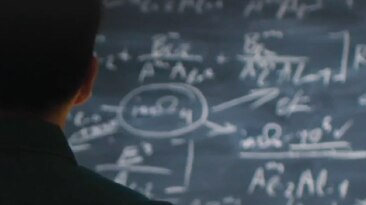 インダストリアルAIが形作る未来
未来を定義するということは、過去に立脚するということです。世界が変化し続ける中、アスペンテックにはお客様の未来に向けた準備を支援してきた経験があります。アスペンテックは、AIの力を生かして信頼性、効率性、俊敏性を新たなレベルに引き上げることにより、お客様がより安全に、より地球にやさしく、より長く、より素早く企業活動を行えるようお手伝いをします。未来は今、始まります。アスペンテックと共に歩む未来とは...
Video
Ensuring Customer Success
Learn about AspenTech's 3 keys to a successful customer relationship: trust, effective communication and customer focus. We're shaping the strategies for our solutions around the value we deliver and ...
Video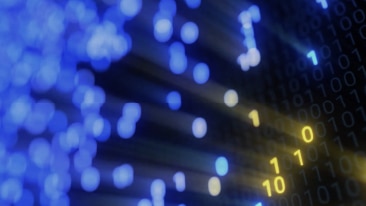 Cómo la IA con aplicación en industria le ayudará a formar su futuro
Definir su futuro significa construir sobre el pasado. El mundo está en constante cambio y AspenTech tiene la experiencia para prepararlo para el futuro. Lo ayudaremos a alcanzar nuevos niveles de con...
Video
Acerca de AspenTech
La misión de AspenTech es acelerar la transformación digital de las industrias a las que servimos optimizando sus activos para que funcionen de manera más segura, ecológica, prolongada y rápida.
Video