Aspen Schedule Explorer
Enable flawless operational execution by aligning teams via a common collaborative hub, allowing supply chain and operations to communicate and make proactive decisions.
Supply Chain and Operations Alignment Through Collaboration and Communication
Activity-Based Conversations
Clear, precise communication with conversations tied directly to production activities.
Real-Time Visibility
Provide your stakeholders with a real-time, centralized view to schedules and production changes.
Intuitive Interface
Keep your manufacturing plant's information available anywhere, anytime with a modern HTML5 tablet-friendly user interface.
View Past Schedules
Searchable historical schedule and exception commenting provide context to past operational decisions.

Accelerate digitalization to achieve sustainability goals and drive operational excellence.
Applications
Batch Scheduling
Increase production throughput and maximize tank utilization. Proactively manage tank inventories and unlock your plants' "hidden capacity" to increase on-time order fulfillment by more than 20% with...
0 videos in gallery
Goals vs Actuals
Real-time visibility to production targets and key performance indicators
0 videos in gallery
Plant Scheduler with Aspen Mtell Integration
Combine machine learning and advanced sequence optimization algorithims to build the plant of the future.
0 videos in gallery
Polymers Scheduling
Reduce transitions and operational costs while achieving high on-time order fulfillment rates. Cut scheduling-related costs up to 40% and reduce late orders by following prescribed product wheels and/...
0 videos in gallery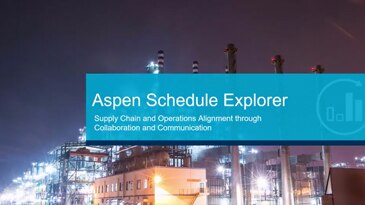 Aspen Schedule Explorer: The Future of Collaboration
Close the gap between sales and operations planning and manufacturing execution by aligning supply chain and operations, promoting flawless execution and proactive decision making.
Video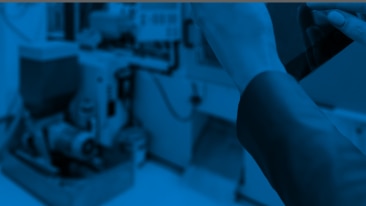 Aspen Schedule Explorer
Learn how Aspen Schedule Explorer's collaborative environment is enabling flawless execution and building the plant of the future.
Brochure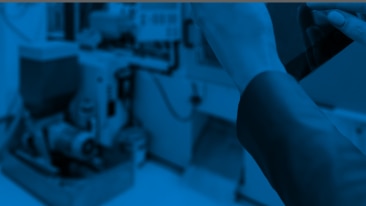 Aspen Schedule Explorer™
Aspen Schedule Explorerのコラボレーション環境は、ミスのない実行を可能にする未来のプラントの構築をサポートします。
Brochure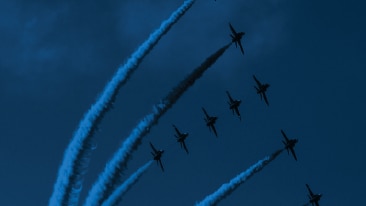 サプライチェーンとオペレーション実行の連携:化学企業が利益拡大を図るための定石
最近のGartnerの調査によると、製造業の回答者の85%が、スマート製造戦略に関連する最大の課題は他のサプライチェーン機能との統合であると報告しています。 本ホワイトペーパーでは、業界のリーダーがバリューチェーン全体を調整し、顧客中心、収益性、需要と供給の変化への対応を強化した事例をご紹介しております。
White Paper
Tecnologías operativas de última generación:Facilitar la empresa inteligente en un mundo cambiante
A medida que las organizaciones en todo el mundo buscan la manera de prosperar en medio de condiciones de mercado volátiles, inciertas, complejas y ambiguas (VUCA por sus siglas en inglés), muchas rec...
Executive Brief
新科技时代 变化的世界成就智能企业
正是40年的工业技术与数字解决方案的融合,以及当今工业4.0技术的能力,开启新范例。这种范例将软件中编码的物理和化学原理与先进技术的分析功能相融合,从而可以以全面重新审视卓越运营的上界。
Executive Brief
스마트 엔터프라이즈를 위한 차세대 운영 기술
전세계적으로 시장 상황의 변동성과 불확실성, 복잡성과 모호함이 가중되고 있는 VUCA (Volatile, Uncertain, Complex and Ambiguous) 환경에서 기업들은 경쟁 우위를 확보하기 위해 Industry 4.0과 AI 등 새로운 기술들을 도입하고 있습니다. 이 백서에서 선도적인 기업들이 어떻게 디지털 엔터프라이즈를 뛰어 넘어, 진정...
Executive Brief