Aspen Collaborative Demand Manager™
Generate and manage accurate forecasts with improved visualization of historical and real-time market data.
Generate and Manage Accurate Demand Forecasts
Manage Historical Data
Combine, manage and manipulate your existing data in ways that add value and allow for process improvement and pattern visualization.
Incorporate Market Intelligence
Collaborate easily and intuitively by combining real-time market intelligence from sales, customers and marketing.
Generate Accurate Forecasts
Utilize advanced algorithmic methods to generate accurate forecasts that take the guesswork out of your S&OP processes.
Visualize and Understand Demand Trends
Identify the most profitable network-wide game plan with easy and intuitive demand pattern recognition and analysis.

Accelerate digitalization to achieve sustainability goals and drive operational excellence.
Applications
Collaborative Demand Manager for Chemicals
Combine historical data and market intelligence to generate and manage accurate demand forecasts.
0 videos in gallery
Collaborative Demand Manager for Refining
Combine historical data and market intelligence to generate and manage accurate demand forecasts.
0 videos in gallery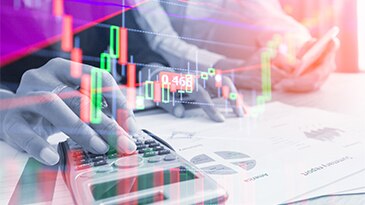 People, Process and Technology: The Keys to Demand Planning and Forecasting
Today's technology provides many advantages, but only with the proper people and processes in place can it have the impact you need.
Blog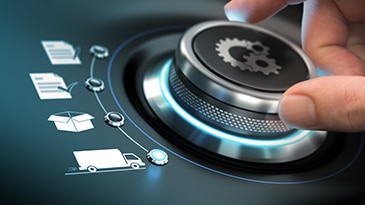 Transform Your Demand Forecasting and Planning Process Using Aspen Collaborative Demand Manager, Featuring J.M. Huber
J.M. Huber has been leveraging Aspen Collaborative Demand Manager™ to improve forecast accuracy for over 3 1/2 years. During this webinar, Deborah Morris, supply chain process improvement and demand p...
On Demand Webinar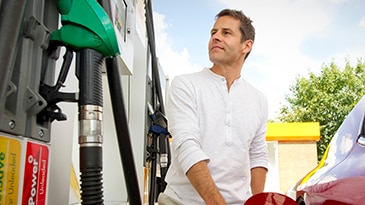 Shell Adopts Global Supply Chain Process to Increase Profitability and Drive an "Enterprise First" Strategy
After the company identified uncommon operating procedures at each of its many refineries — which led to inefficiencies and lower margins — Shell launched "Enterprise First," an initiative designed to...
Case Study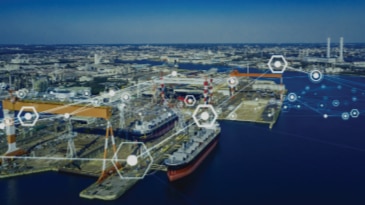 How to Digitalize Monthly S&OP and IBP Processes on One SaaS Platform
Learn how to gain new insights into supply chain data with industrial AI.
On Demand Webinar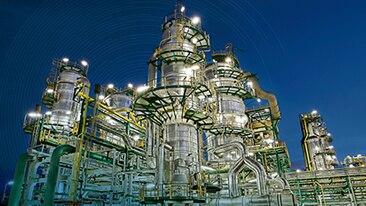 Global Energy and Chemical Company Uses Control Tower Solution to Manage Its Integrated Business Value Chain
Repsol S.A. is a global energy and petrochemical company based in Madrid, Spain that operates three integrated petrochemical complexes, managed as a single hub. Repsol was looking for an end-to-end su...
Case Study
Momentive Boosts Customer Service and Profitability
During this free webinar, learn how Momentive's silicone and quartz business units excel at detailed scheduling and finite capacity optimization in both manufacturing and stock transfer scheduling.
Video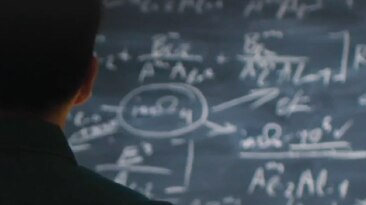 インダストリアルAIが形作る未来
未来を定義するということは、過去に立脚するということです。世界が変化し続ける中、アスペンテックにはお客様の未来に向けた準備を支援してきた経験があります。アスペンテックは、AIの力を生かして信頼性、効率性、俊敏性を新たなレベルに引き上げることにより、お客様がより安全に、より地球にやさしく、より長く、より素早く企業活動を行えるようお手伝いをします。未来は今、始まります。アスペンテックと共に歩む未来とは...
Video
Aspen How-To
Looking for quick demonstrations on using AspenTech products to solve your engineering and operations challenges? Browse this compilation of bite-sized videos produced by AspenTech experts covering all our major solutions.
Aspen Self-Paced eLearning
Find on-demand training for applying AspenTech products to your complex process engineering and operational problems. Our comprehensive eLearning courses, created by AspenTech experts, offer self-guided learning paths for all our major solutions.
Aspen Expert-Led Training
We offer comprehensive libraries of classroom and virtual expert-led training courses for our process engineering and operational solutions. All courses are created and produced by AspenTech experts.
Competency Development
Designed to meet industry standards and company-specific goals, AspenTech's competency development program helps you build and sustain in-house expertise by leveraging flexible training options—including certification—and measuring organizational competency against industry benchmarks.