OSI Digital Grid Management
Leading solutions for real-time control and optimization of complex power networks. Reliably, securely and efficiently operate the grid while integrating new green energy sources for a reduced carbon footprint.
Modern Solutions for Generation, Transmission and Distribution Management
DERMS: Maximizing the Value of Distributed Resources
Utility providers face intense changes during the energy transition. Distributed energy resource management systems (DERMS) offer a solution and pathway to significant value. Harnessing distributed energy resources (DERs) makes your operation more efficient by:
Maximizing variable renewable generation

Managing the bi-directional power flows

Delivering value by providing an enterprise-wide solution
Achieve Reliable, Secure and Efficient Operations
Operate through modern, high-performance solutions for real-time control and optimization of power networks.
Improve Situational Awareness to Drive Desired Outcomes
Provide timely and reliable data about power system conditions and outages to face increasing demands and expectations from customers, regulators and public officials.
Security for Critical Infrastructure Protection
Real-time control systems for remote monitoring and control when delivering essential services such as electricity, natural gas, water and transportation.
Easily Respond to Evolving Requirements
Leverage a flexible platform with ease of system administration, engineering and upgrades, with an award-winning graphical user interface that facilitates integration with IT requirements.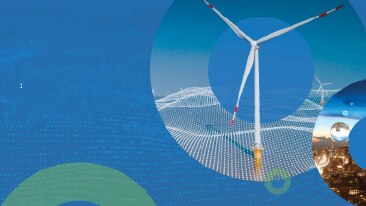 Electrification and the Path to Net Zero: The Crucial Role Digital Technology Will Play
Electrification is accelerating across all economic sectors as the world increases demand for resources, energy and sustainability. The shift from fossil-based systems to electric will drive change wi...
White Paper
Middle Eastern Aluminum Manufacturer Adopts OSI Industrial Energy Management Solution for Uninterrupted Operations
This leading aluminum manufacturer operates one of the largest and most modern aluminum smelters, boasting production of more than one million metric tons of premium-grade aluminum annually--demanding...
Case Study
Advanced Distribution Management Systems
Electrical distribution system operators face an increasing set of demands and expectations from customers, regulators and public officials to improve safety, reliability and efficiency of the distrib...
Brochure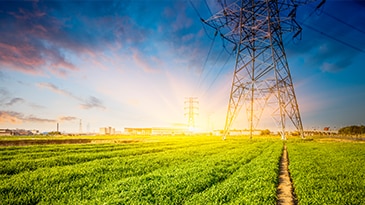 Transmission Management Systems
Transmission owners and operators today face new challenges due to stringent regulatory mandates, system security concerns and inherent capacity limitations in the face of increased transfer demands...
Brochure
Generation Management Systems
Generation utilities, independent power producers and energy market participants use OSI's generation management suite of applications to meet optimal system performance and regulatory compliance.
Brochure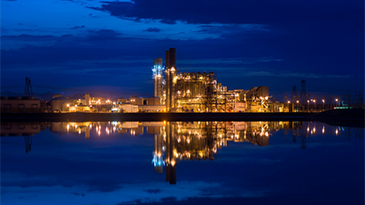 Salt River Project Relies on AspenTech as Foundation for its Distribution Enablement Program
Largest electricity provider in greater Phoenix continues to improve power reliability, efficiency and safety with AspenTech's digital grid solutions
Blog
Sardeolica Digitalizes Wind Farm Maintenance - Reducing Costs, Improving Uptime and Transforming Culture
In this case study, discover how Sardeolica used prescriptive maintenance to achieve maximum value and expects to reduce maintenance costs up to 10 percent per year.
Case Study