AspenTech has a history of success in providing supply chain planning and scheduling solutions for the specialty chemicals industry. This industry typically produces lower volumes of higher-value products with various specifications and differentiators, unlike basic chemicals.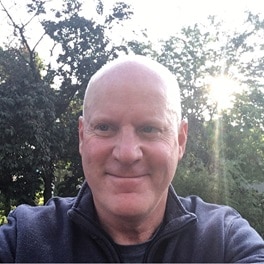 George Baartmans
The major product segments in this sector are adhesive and sealants, coatings, fine chemicals, dyes and pigments, plastic additives and compounding and electronic chemicals.
I am pleased to introduce George Baartmans, the Senior Manager of Supply Chain Solution Consulting at AspenTech in North America. George is an accomplished expert in supply chain forecasting, planning, scheduling, and optimization, and is highly sought-after in the industry.
---
Roch Gauthier (RG): Welcome, George. Please share a bit about yourself with us and your experience in delivering Aspen Supply Chain Management (SCM) forecasting, planning, scheduling, and optimization solutions.
George Baartmans (GB): Hi Roch and thank you for the invitation. I have been working in the field of supply chain management since I graduated from the University of Texas at Austin with a master's degree in operations research and industrial engineering. I have been delivering supply chain forecasting, planning, and scheduling solutions for the past 32 years to clients in many industries including rubber and tire manufacturing, food and beverages, upstream and downstream oil and gas, semiconductors, consumer packaged goods, polymers, and specialty chemicals.
RG: Can you elaborate on the key supply chain challenges faced by specialty chemicals manufacturers in recent years?
GB: Transportation is a significant component of the cost structure of most specialty chemicals companies. In North America, there has been a serious shortage of truck drivers for many years. This has resulted in issues on both the in-bound raw materials and out-bound finished products sides. So even though suppliers promise they can deliver raw materials within certain lead times, the on-going truck driver shortage has resulted in some specialty chemicals companies experiencing more material shortages than before. Fortunately, the global logistics system is slowly returning to pre-pandemic conditions after two years of swings and extremes.
RG: Share some insights on what you've done to help specialty chemicals clients deal with this specific transportation issue?
GB: It all comes down to better ways of communicating and having visibility to the risks you are looking to manage. Therefore, when in-bound or out-bound transportation is going to be late, it should not be a surprise, and there should be contingency plans in place.
I have setup mechanisms to provide instant visibility to material supply situations across the supply chain and related manufacturing locations using Aspen Plant Scheduler and Aspen Schedule Explorer. These specialty chemicals clients can now visualize scheduled manufacturing activities according to a coloring scheme related to raw materials readiness across their scheduling time horizon. For example, a green color scheduled manufacturing activity indicates that all the raw materials are available, whereas a yellow color may indicate that some needed materials have not yet been confirmed. This supply chain visibility helps clients' transportation coordinators, material planners, and customer service representatives to proactively manage risks as well as end customer expectations.
RG: Despite having tools for monthly planning, most specialty chemicals companies still rely on spreadsheets for short-term planning and scheduling, which can lead to negative consequences. Can you elaborate on what these consequences are?
GB: For any manufacturing company that experiences variability in either production or transportation, they can plan all they like, but when variability strikes, their ability to achieve that plan goes to zero.
We've helped a great deal of chemicals companies overcome this situation by implementing Aspen Plant Scheduler and Aspen Schedule Explorer. These solutions are vital to helping clients respond to the inevitable daily supply and demand changes.
Without strong scheduling capabilities, manufacturers find themselves always playing catch up and in continuous fire-fighting mode; with no ability to make decisions that save the company money or make the company more money. Scheduling is needed to "steer the ship" and get back towards achieving the monthly plan. Without scheduling, the environment will end up steering you.
This means that manufacturers will end up accepting any customer orders that come in, and scramble on a day-to-day basis to meet those orders. The consequences are that inventories become all "out of whack". Manufacturers don't want to be stuck in a situation where they have committed to being 100% on-time and in-full (OTIF) to customers; only to realize that they accepted an order which is missing raw materials to manufacture it. They will end up expediting the order, which means that all of the margin associated with the order will get eaten up by the expediting costs.
RG: You have assisted AspenTech's clients in implementing weekly Sales and Operations Execution (S&OE) processes. Could you please explain what S&OE is and what benefits it brings to the table?
GB: S&OE is a recently new idea that is getting more attention because it is extremely valuable. The main purpose of this process is to make sure manufacturers are doing corrections and adjustments on a weekly or even daily basis, to get them back towards achieving the monthly S&OP/IBP (Sales & Operations Planning/Integrated Business Planning) plan.
With the explosion of data analytics software with products like MS Power BI and Tableau, it has become much easier for companies to consume vast amounts of complex data for S&OE. What these analytics tools don't do however is create the repositories of historical data to analyze. With Aspen Schedule Explorer, we can keep a history of past schedules and tag past events so that we have a complete picture of the actions that were being taken at the time they were taken. Consequently, the analytics tools can mine that data and provide quick answers to the questions around "How do we as an operation organization respond when event "X" happens?"
The key to success is to get buy-in by the correct champions and have them participate during the recurring S&OE meetings. This will include a champion from Sales or a Business Manager, a champion from Manufacturing, and a champion from Customer Service.
The role of the Sales champion is to give manufacturing a view of what is happening out in the field any given week. They provide updates with respect to demand forecasts not materializing as they were expected to.
The role of the Manufacturing champion is to provide updates with respect to supply upsets such as raw materials supply issues and planned/unplanned equipment downtime.
The role of the Customer Service champion is to proactively manage customer expectations given changing supply/demand conditions.
RG: In the 32 years of delivering supply chain planning and scheduling solutions, what do you appreciate most about Aspen Supply Chain Management (SCM) and how does it benefit clients?
GB: It all boils down to Aspen SCM's configurability. Since every chemical supply chain has uniqueness in their processes, it's important to be able to model it. This means that we can include the clients' relevant planning and scheduling characteristics, business policies and constraints. This becomes an important source of competitive advantage for clients.
Furthermore, supply chain complexity in the chemicals industry isn't going away – it just keeps increasing and changing. So being able to adapt and evolve supply chain planning and scheduling capabilities to this ever-changing complexity is also key.
What's so powerful about Aspen SCM is that there are numerous ways to tailor it to meet a clients' needs. Over the last 32 years, I have yet to find something that I was not able to model with it.
RG: George, I want to thank you for helping our audience learn more about some of the challenges and opportunities
related to managing a specialty chemicals supply chain.