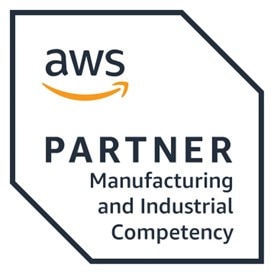 AspenTech is excited to announce that we have achieved the Amazon Web Services (AWS) Manufacturing and Industrial Competency. This designation recognizes the company for expertise in providing customers with software solutions for an end-to-end Industrial Manufacturing Software toolchain.
As manufacturing customers move to the cloud, they are looking for experts with manufacturing experience to help them transform and use data in new ways, knowing they need to move faster than ever. AWS Manufacturing and Industrial Competency Partners like AspenTech provide customers with solutions across their digital transformation journey with assurance they have support from a validated AWS Partner to meet their needs. These solutions follow AWS best practices for building secure, high-performing, resilient, and efficient cloud infrastructure for industry applications.
Achieving the AWS Manufacturing and Industrial Competency differentiates AspenTech as an AWS Partner Network (APN) member with demonstrated technical proficiency and proven customer success in running cloud solutions on AWS for the manufacturing and industrial sector. This program showcases manufacturing consulting and software partners who have domain knowledge and provide cloud services. To receive the AWS Manufacturing and Industrial Competency designation, AWS Partners must undergo rigorous technical validation and provide vetted customer references.
"We have great digitalization tools that work with AWS. Achieving the AWS Manufacturing and Industrial Competency in addition to the IoT (Internet of Things) Competency and the Energy Competency demonstrates how we are working together for our customers" said Nicole Rennalls, VP, General Manager, AspenTech's DataWorks industrial data business.
AWS is enabling scalable, flexible, and cost-effective solutions from startups to global enterprises. To support the seamless integration and deployment of these solutions, AWS established the AWS Competency Program to help customers identify AWS Partners with deep industry experience and expertise.
Bangkok Industrial Gas (BIG) is an example of an AspenTech and AWS customer. After migrating their data to AWS and the Aspen InfoPlus.21 Historian using Aspen Connect, BIG began using Aspen Mtell for predictive maintenance. Through a successful pilot test, Aspen Connect proved its ease of use and solved the scalability problem of earlier migration efforts. Leveraging Aspen Connect enabled BIG to transfer operational data to the AWS Cloud with maximum performance, security and flexibility while reducing complexity and the total cost of ownership for AWS Cloud connectivity.