Aspen Watch Performance Monitor™
Maintain peak controller performance and prioritize efforts efficiently with real-time monitoring and diagnostic information.
Improving Profits Through Greater Visibility
Leverage Rich Reporting and Standard or Custom KPIs
Keeping an eye on process performance in real time is easy with a full set of customizable reports and dashboards.
Dig Deeper With Drill-Down Diagnostics
Effective control begins with the operators. Aspen Watch Performance Monitor keeps operators up to speed with text-based descriptions of what the controller is doing and why.

Delivering higher levels of profitability and sustainability with AspenTech Industrial AI™.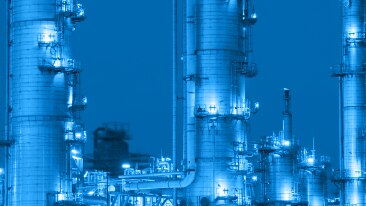 Improving Profitability Through APC Benchmarking
Are you wondering how your site stacks up against those of your peers? Do you know what your Advanced Process Control (APC) Score is? Gain key insights into your APC program and find out how best t...
White Paper
Tecnologías operativas de última generación:Facilitar la empresa inteligente en un mundo cambiante
A medida que las organizaciones en todo el mundo buscan la manera de prosperar en medio de condiciones de mercado volátiles, inciertas, complejas y ambiguas (VUCA por sus siglas en inglés), muchas rec...
Executive Brief
新科技时代 变化的世界成就智能企业
正是40年的工业技术与数字解决方案的融合,以及当今工业4.0技术的能力,开启新范例。这种范例将软件中编码的物理和化学原理与先进技术的分析功能相融合,从而可以以全面重新审视卓越运营的上界。
Executive Brief
스마트 엔터프라이즈를 위한 차세대 운영 기술
전세계적으로 시장 상황의 변동성과 불확실성, 복잡성과 모호함이 가중되고 있는 VUCA (Volatile, Uncertain, Complex and Ambiguous) 환경에서 기업들은 경쟁 우위를 확보하기 위해 Industry 4.0과 AI 등 새로운 기술들을 도입하고 있습니다. 이 백서에서 선도적인 기업들이 어떻게 디지털 엔터프라이즈를 뛰어 넘어, 진정...
Executive Brief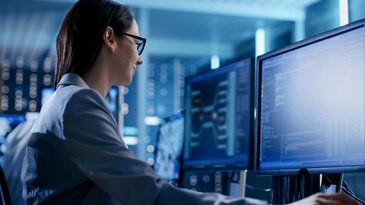 AI in APC: Deep Learning for Aspen DMC3™
In changing, volatile times, process manufacturers must find new ways to manage demand, improve production and maximize margins. Advancements in artificial intelligence (AI) are giving operators new i...
Live Webinar
How Digitalization and Industrial AI are Accelerating Sustainability
The 2015 Paris Agreement and other international climate change accords have helped raise global awareness of the need for countries to take urgent action to combat climate change. As companies contin...
Article
数字化和工业AI如何加速可持续发展?
2015年《巴黎协定》和其他国际气候变化协定有助于提高全球对各国需要采取紧急行动应对气候变化的认识。随着企业继续关注可持续性,围绕数字化作为关键推动因素的作用,一个共同的主题正在形成。事实上,ARC咨询集团最近的一项调查显示,75%的受访者认为数字化转型对于实现可持续发展目标非常重要。
Article
Aspen How-To
Looking for quick demonstrations on using AspenTech products to solve your engineering and operations challenges? Browse this compilation of bite-sized videos produced by AspenTech experts covering all our major solutions.
Aspen Self-Paced eLearning
Find on-demand training for applying AspenTech products to your complex process engineering and operational problems. Our comprehensive eLearning courses, created by AspenTech experts, offer self-guided learning paths for all our major solutions.
Aspen Expert-Led Training
We offer comprehensive libraries of classroom and virtual expert-led training courses for our process engineering and operational solutions. All courses are created and produced by AspenTech experts.
Competency Development
Designed to meet industry standards and company-specific goals, AspenTech's competency development program helps you build and sustain in-house expertise by leveraging flexible training options—including certification—and measuring organizational competency against industry benchmarks.