Aspen Schedule Explorer™
Increase production agility and achieve flawless operational execution by enabling real-time communication between schedulers and operators in a collaborative manufacturing web environment.
Supply Chain and Operations Alignment Through Better Collaboration and Communication
Interact in Real-Time
Clear, precise communication that's easy to find by tying plantwide conversations directly to production activities.
Gain Enterprise Level Schedule Visualization
Provide key stakeholders with a real-time, centralized view of schedules and production changes for all sites.
Navigate Effortlessly with an Intuitive Web Interface
Leverage the simple visual design for rapid plantwide adoption and quick access to schedule information anywhere, anytime.
View Past Schedules and Activities
Searchable historical schedule and exception commenting provide context for past operational decisions.

Achieve higher levels of operational excellence with aspenONE® V14 enhancements and V14.2 to accelerate your digital journey.
Applications
Batch Scheduling
Increase production throughput and maximize tank utilization. Proactively manage tank inventories and unlock your plants' "hidden capacity" to increase on-time order fulfillment by more than 20% with...
0 videos in gallery
Polymers Scheduling
Reduce transitions and operational costs while achieving high on-time order fulfillment rates. Cut scheduling-related costs up to 40% and reduce late orders by following prescribed product wheels and/...
0 videos in gallery
Drive Production Agility with Scheduling and Execution Alignment
Manage disruptions and enable decision support by improving execution to maximize planning value.
0 videos in gallery
Maximize Supply Chain Resiliency with Optimal Downtime Scheduling
Achieve resilient operations by evaluating optimized downtime scheduling options to minimize impact on production and order commitments with Aspen Plant Scheduler™ and Aspen Mtell®.
0 videos in gallery
Aspen Plant Scheduler™
Increase throughput and reduce costs by creating and managing optimal schedules for dynamic continuous, semi-continuous and batch operations. semi-continuous and batch operations.
Aspen Supply Chain Planner™
Maximize profitability in your supply chain network with an optimized supply plan that simultaneously considers all constraints and supports sales & operations planning.
Aspen Supply Chain Management Insights™
Enable cross-functional stakeholder collaboration within one flexible environment designed to digitally operationalize the monthly Sales & Operations Planning (S&OP)/Integrated Business Planning (IBP...
Aspen Collaborative Demand Manager™
Generate and manage accurate forecasts with improved visualization of historical and real-time market data.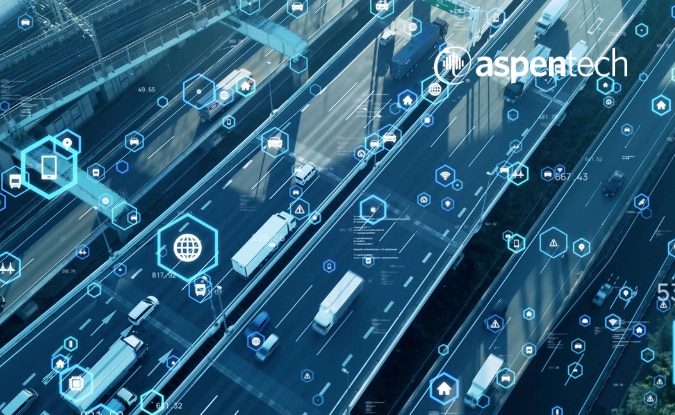 Three Steps to Achieving Agile Manufacturing
Intuitive manufacturing collaboration platform accelerates digital transformation initiatives
Blog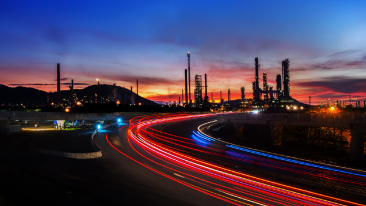 Driving Supply Chain Resiliency Through the Smart Enterprise and End-to-End Optimization
Faced with new levels of complexity, disruptions and pressure to meet customer demands, chemical supply chains have been tested as never before in recent years. In addition, there is the growing chall...
On-Demand Webinar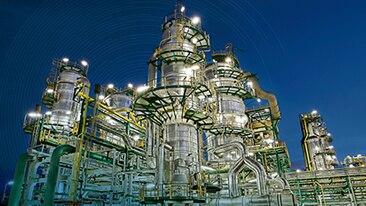 Global Energy and Chemical Company Uses Control Tower Solution to Manage Its Integrated Business Value Chain
Repsol S.A. is a global energy and petrochemical company based in Madrid, Spain that operates three integrated petrochemical complexes, managed as a single hub. Repsol was looking for an end-to-end su...
Case Study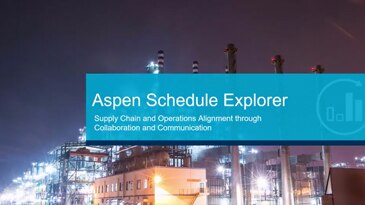 Aspen Schedule Explorer: The Future of Collaboration
Close the gap between sales and operations planning and manufacturing execution by aligning supply chain and operations, promoting flawless execution and proactive decision making.
Video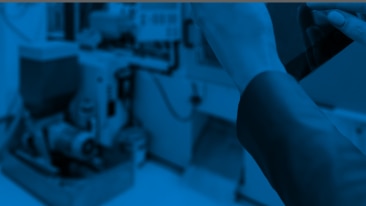 Aspen Schedule Explorer
Learn how Aspen Schedule Explorer's collaborative environment is enabling flawless execution and building the plant of the future.
Brochure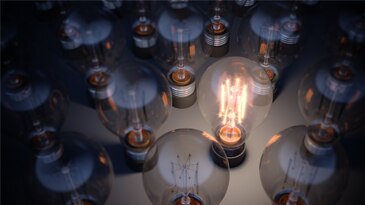 Enabling Agile: How Hexion uses Sales and Operations Execution to Enable Business Transformation
Agile has traditionally been used for software product development, however, it can also be applied as a key enabler for supply chain transformation. Hexion, a global specialty chemical company, has a...
On-Demand Webinar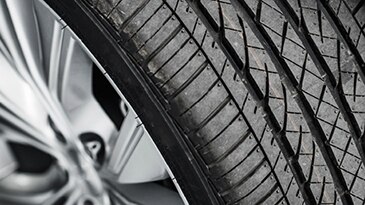 Cabot Streamlines and Standardizes Scheduling, Greatly Improving Visibility
Learn how specialty chemical manufacturer's Carbon Black business implements Aspen Plant Scheduler at more than 20 plants worldwide to close the gap between planning and execution.
Case Study