Refinery Reactor Models™ in Aspen HYSYS®
Leverage and easily maintain a complete suite of rigorous kinetic models for all major refinery operations, aromatics, lube-oil plant and bio-feed processes.
Complete Suite of High-Fidelity Reactor Simulation for Refineries
Complete Suite of Refinery Reactor Models
Improve operations, maintain accuracy of planning solutions and conduct engineering analysis with a complete suite of rigorous kinetics-based reactor models for all major refinery operations, aromatics, lube-oil plant and bio-feed processes.
Easy-to-Maintain Reactor Models
Maintain accuracies of your reactor models in-house, with half the time and effort and without depending on external consultants, by leveraging the combined power of first-principles based reactor simulation and AI technologies.
Unparalleled Accuracy in Reactor Predictions
Get the most accurate prediction of product yields and properties by leveraging the first principles based rigorous reactor simulation and the power of AI technologies. Gain unique insights from molecule-based modeling technology.

Accelerate digitalization to achieve sustainability goals and drive operational excellence.
Aspen HYSYS®
Maximize safety, throughput and profits by optimizing the entire site in one environment using accurate, industry-validated simulation and time-saving workflows.
Aspen HYSYS Petroleum Refining™
Enable sustainable and profitable refinery operations by layering powerful refining simulation capabilities onto the Aspen HYSYS® process simulator.
Aspen Unified PIMS™
Improve responsiveness and agility with the most trusted production planning software.
Industrial AI in Action: Improve Reactor Operations with Unprecedented Simulation Accuracy
Reactor operations continue to be critical for today's refineries, but reactor simulation solutions have traditionally been difficult to use and maintain. The problem is magnified as experienced engin...
On-Demand Webinar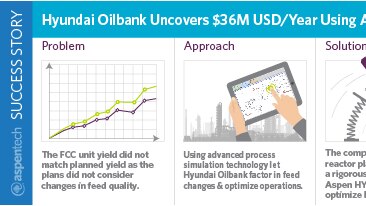 Hyundai Oilbank Uncovers $36M USD/Year Using Aspen HYSYS®
Learn how Hyundai Oilbank optimized FCC operations using Aspen HYSYS, significantly improving the units planning accuracy.
Micro Case Study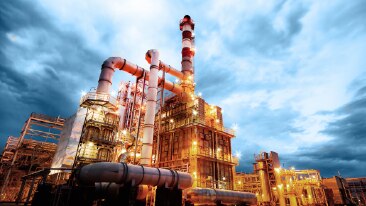 Petro Rabigh Uses Aspen Hybrid Models™ to Improve Margin and Reduce Operational Risk
Petro Rabigh wanted to improve margins for refinery products, to do so, they needed to identify the most optimal production yields and qualities of their refinery and petrochemical products.
Case Study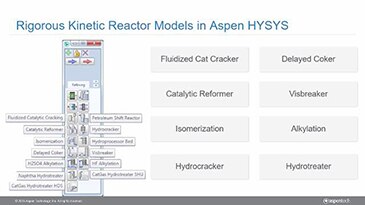 Learn How You Can Have a Kinetic Model of Any Major Refinery Reactor in Aspen HYSYS
Learn how you can use Aspen HYSYS to develop a rigorous model of any major refinery reactor. Aspen HYSYS offers a complete suite of all major refinery reactor units.
Video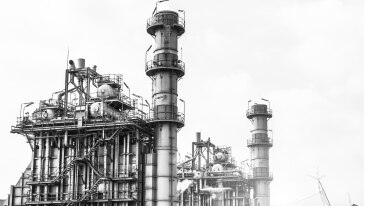 Saudi Aramco Increases Refinery Capacity by 100,000 Barrels/Day Using Plant Digital Twin
Learn how Saudi Aramco used Aspen HYSYS to analyze feasibility of refinery reconfiguration plans by developing plant digital twins of multiple units. The new reconfiguration plan projects a 100,000 ba...
Case Study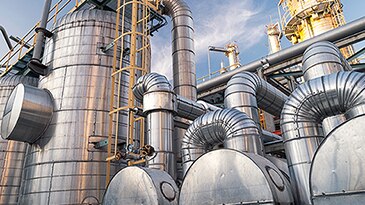 Improve Your Refinery Reactor Operations Using Kinetic Simulation Models in Aspen HYSYS®
Refinery reactors are critical units of any refinery, affecting both the quality and yield of products. Kinetic simulation models of reactor units help refineries get the most from these complex proce...
On-Demand Webinar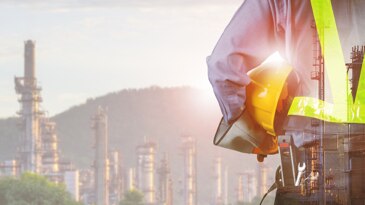 Optimize Refining Operations Using Plant Digital Twin Based on Molecular Modeling
Finding ways to use petroleum resources while meeting the increasing demand for high-quality products and environmental regulations is one of the key challenges faced by the refining industry.
White Paper