AspenTech and our Implementation Services Providers (ISPs) are helping process manufacturing companies on their supply chain digital transformation journeys. I recently had a conversation with Mr. Naoshi Hata, Founder and President of Time Commerce, an AspenTech Supply Chain Management (SCM) ISP, to get his perspective and insights on planning, scheduling and optimization project trends in the consumer goods and specialty chemicals industries.
Roch Gauthier (RG): Hello and welcome Hata-san. Please share a bit about yourself, Time Commerce and your team's expertise and experiences in delivering Aspen SCM solutions to Japanese customers.
Naoshi Hata (NH): Thank you Roch, for this opportunity. I learned and gained experience in systems integration for 20 years at Unisys and EDS. Then I came to learn about Aspen Supply Chain Management and founded Time Commerce in 2003 with the goal of providing Aspen SCM solutions.
Our consultants have a deep understanding and experience in production planning for plastics food tray containers and packaging, tires, specialty chemicals, and numerous other industries. We have provided Aspen SCM solutions to many clients. Our services are provided not only in Japan, but also to our clients' overseas manufacturing plants, and we have an international presence.
Our consultants have a deep technical understanding of Aspen SCM. We have in fact been running the technical support center for Aspen SCM Japanese customers on behalf of AspenTech since 2007 and have also been involved in the localization of Aspen SCM into Japanese.
RG: Your team has considerable experience helping the world's top tires manufacturers with their supply chain planning and scheduling processes. Can you share some perspective on the numerous challenges and complexities they face to manage their supply chain? How have you helped clients overcome them?
NH: Tire manufacturing consists of two processes: the building process, in which raw tires (green tires) are made from rubber components and reinforcement materials, and the vulcanizing process, in which raw tires are finished by applying heat and pressure. At some of our clients' tire manufacturing factories, more than tens of building process machines and hundreds of vulcanizing process machines are combined to manufacture more than 10,000 tires per day for a wide variety of final products.
Our numerous tire manufacturing clients have Aspen SCM planning and scheduling models that synchronizes the building and vulcanizing processes to meet the conflicting constraints of delivery date compliance and production efficiency, according to the priorities of demands, such as by new car model or grade for car manufacturers, or by brand or inches (size) for tire mass retailers.
There are a vast number of details and constraints that absolutely must be considered to create feasible supply chain plans and schedules. For example, you must consider the patterns on the installation surface and the various side markings for each individual tire that goes through the vulcanization process. You must also consider the combination of jigs and tools required in the vulcanization process and the restrictions on the number of tools held. You must also consider setup/transition times when switching between manufacturing one type of tire to another. Fortunately for our clients, all of these details and constraints are being considered in their Aspen SCM solution, so there is no risk of forgetting something.
The Aspen SCM planning and scheduling solution we deliver to tire manufacturers is very comprehensive, typically containing more than 300,000 routing data. The solution allows our clients to maximize their production efficiency and asset utilization across their factories thanks to powerful mathematical optimization methods.
For example, the Aspen SCM solution has enabled our clients to consider 30+ constraints holistically during the planning and scheduling optimization, that they would previously have had to manually consider in Excel. We leveraged the powerful mixed integer programming (MIP) optimization capabilities available in Aspen SCM to add equations and variables to the continuous production of the same tire. This allows our clients to create daily production schedules which also considers switching constraints, resulting in higher quality and higher fidelity schedules, as well as significant increases in productivity.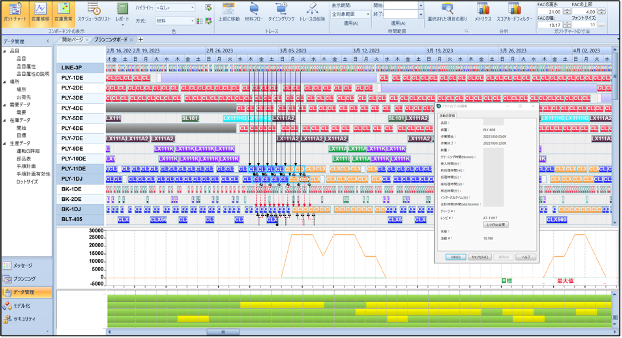 Fig. 1: Aspen Plant Scheduler-Extended Optimization (PS-EO) can make use mixed-integer programming, powerful metaheuristics as well as business rules for full schedule generation or for optimization of specific aspects of the schedule, e.g. blend optimization, tank and batch size selection, trim optimization, etc.
RG: Your team is also helping top Japanese specialty chemicals manufacturers improve their supply chain planning and scheduling processes. Share with us some of the challenges and complexities that these types of companies face and how you've helped overcome them.
NH: In the past two years, manufacturers of synthetic polymers used in the production of some medical products have been under unprecedented market pressure. In this context, end-to-end supply chain visibility and synchronization has become more critical than ever.
We helped one of our specialty chemicals clients to be able to schedule their end-to-end upstream to downstream processes – to meet shipment timing constraints across as many as nine multi-step production processes, respect inventory constraints for intermediate tanks, and respect filling capacity constraints for finished products. We also setup bi-directional integration with their SAP ERP system to capture various constraints and actual results.
By using Aspen SCM, this specialty chemicals client can now forecast daily inventory trends, including those within tanks. They can now automatically calculate production lead times and batch sizes for each process and items according to the amount of final product produced in their filling operations. The solution enables holistic and high-fidelity scheduling that spans end-to-end across their upstream and downstream processes.
Manufacturers of basic chemicals, some of which are used as cleaning solutions for semiconductors and other products, are striving to become more agile in responding to market changes. The production process must be balanced in scheduling, from continuous production in the primary product production process, to batch production in the final product filling process. In addition, there is a growing trend towards expanding the product portfolio to an ever-increasing amount of product types. One of our clients has more than 100 primary products and more than 1,000 secondary products in different packing forms for each shipping destination. Therefore, the definition of their bill of materials (BOM) has become increasingly complex, including utility usage rates and by-product generation rates.
With Aspen SCM planning and scheduling optimization, this client is now able to perform holistic MIP-based mathematical optimization which holistically considers production volume maximization, as well as minimization of utility costs such as electricity, in addition to production capacity of primary products. The solution is integrated with the client's SAP ERP system to obtain their "actuals" data. Finally, we configured Aspen SCM to allow this client to run planning and scheduling optimization across 20 CPUs in parallel – enabling their planners and schedulers to become extremely agile when responding to inevitable changing market conditions.
RG: Thank you, Hata-san, for sharing these valuable insights with our audience. If someone wants to connect with you, what's the best way to get in touch?
NH: People can get in touch with me directly at nhata@time-commerce.com.
---
Download a customer case study that was a recipient of a 2020 Supply and Demand Chain Executives Green Supply Chain Award. The solution was delivered by Time Commerce to FP Corporation (FPCO), Japan's largest manufacturer of food containers, and a logistics supplier.