Characterize the reservoir fluid.
Match the reservoir fluid properties by mixing oil, gas and water to a user-specified, gas-to-oil ratio (GOR) and water-to-oil ratio (WOR) using Oil and Gas Feed. The process stream property view has several industry standard packages for fluid characterization and PVT analysis. Aspen HYSYS can launch Schumberger's PVT Pro and Black Oil, as well as Calsep's PVTsim. However, PVTsim and Black Oil require separate licenses. KBC Multiflash can be linked with CapeOpen
Perform flow assurance simulation.
Analyze critical issues tackled by flow assurance simulation, such as formation of hydrates, rate of corrosion, wax deposition, and the potential for physical erosion within the production pipeline networks. Perform pipeline modeling in a fast, robust simulator.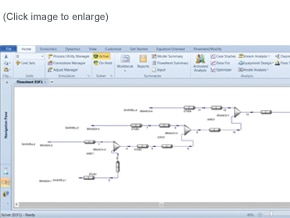 Upgrade to dynamic simulation.
Multiphase flow is intrinsically unstable; therefore, a transient model is important not only for variations in terrain and assets, but for startup, shutdown and changes in production. Dynamics mode is available in Aspen Hydraulics, as well as the Pipe Segment Model in Aspen HYSYS; however, Aspen Hydraulics is more rigorous. Additionally, a link to OLGA 2015 is available within Aspen HYSYS Upstream.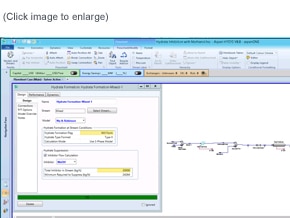 Optimize hydrate inhibition.
Starting from Aspen HYSYS V8.8, the Hydrate Formation utility has been enhanced. It now computes the amount of inhibitor needed for hydrate suppression. It is also compatible with the new Cubic-Plus-Association (CPA) equation of state, which allows for an improved methanol partitioning capability in Aspen HYSYS. 
Accelerate field development and appraisal.
Aspen Conceptual Design Builder (CDB) improves the transition from the appraisal and conceptual stage to the front-end engineering design (FEED) stage of a design project. It lets you quickly generate the necessary individual scenarios from one base simulation design.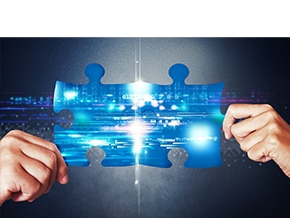 Gain insights from integration with third-party tools.
For organizations that prefer specialty software for special applications, Aspen HYSYS provides integration and links to maintain the value of analyzing the full process. Aspen HYSYS offers correlations in conjunction with Tulsa Universities' Fluid Flow Projects. Aspen HYSYS also provides links for Schlumberger's OLGA, PVT Pro, PIPESIM, Petroleum Expert's GAP and PROSPER.