Aspen Production Record Manager
Improve batch performance and Process Order tracking in real-time and historical contexts with efficient data aggregation, on-line analytics and sophisticated visualization.
Manufacturing Traceability
Analyze with Greater Efficiency
Collect, build and store process data from historians or any ODBC data source for analysis and reporting by events.
Comply with Industry Standards
Aggerate process data into an event-based context within a fully ISA-88 compliant tool for batch control and definition.
Data Visualization in Batch Operations
Fast query and trending of the structured data for reporting, analysis and visualization across multiple sites.

Delivering higher levels of profitability and sustainability with AspenTech Industrial AI™.
Applications
Batch Performance Management
Increase visibility and responsiveness to batch production problems through monitoring of important business metrics via dashboards, alerts and pattern matching.
5 videos in gallery
Centralized Performance Monitoring
Actively track key metrics and elevate the most severe alarms with real-time visibility into asset performance across your enterprise.
5 videos in gallery
Track and Trace
Trace the path taken by a product starting from raw materials to the finished goods.
0 videos in gallery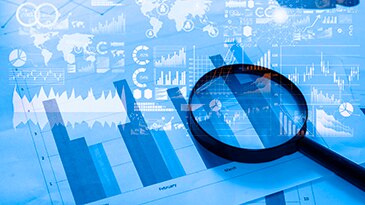 AspenONE MES Software Converts Data into Value for Operational Excellence
LOTTE Advanced Materials was looking for a tool that would convert data into value to drive operational excellence. In this ARC Advisory Group article, read how LOTTE chose AspenTech's aspenONE Manuf...
Article
6 Keys to Operational Excellence in the Process Industries
Bring together the power of data to operate your plant more efficiently, with advanced visualization software that helps production, quality and process engineers remedy and avoid events that limit pr...
White Paper
How and Why Pharmaceutical Manufacturers are Applying Artificial Intelligence
Advances in the application of artificial intelligence (AI) are starting to have a significant impact on automation technologies used across industry—most notably with machine vision and analytics. An...
Article
Optimizing Outcomes Across the Pharma Value Chain Network featuring Axendia
The ability of bio-pharmaceutical manufacturers to deliver quality drug products during challenging market conditions is critical for ensuring sustainability over the long run. The COVID-19 pandemic u...
On Demand Webinar
Optimizing Outcomes Across the Pharma Value Chain Network
The COVID-19 pandemic highlighted the need for agility and resiliency within the supply chain for pharmaceutical companies. It is clear that speed to market will remain a top business imperative as w...
Executive Brief
Tecnologías operativas de última generación:Facilitar la empresa inteligente en un mundo cambiante
A medida que las organizaciones en todo el mundo buscan la manera de prosperar en medio de condiciones de mercado volátiles, inciertas, complejas y ambiguas (VUCA por sus siglas en inglés), muchas rec...
Executive Brief
新科技时代 变化的世界成就智能企业
正是40年的工业技术与数字解决方案的融合,以及当今工业4.0技术的能力,开启新范例。这种范例将软件中编码的物理和化学原理与先进技术的分析功能相融合,从而可以以全面重新审视卓越运营的上界。
Executive Brief