Aspen Petroleum Supply Chain Planner™
Increase profit in your hydrocarbon distribution network by intuitively visualizing results, Managing exchange agreements and multiple modes of transportation across various time periods.
Manage the Assets and Economics of the Petroleum Distribution Network to Optimize Performance
Monitor and Control All Aspects of Your Network
Model and manage all primary distribution assets, exchange agreements and modes of transportation to optimize performance.
Quickly Determine an Optimal Solution
Accelerate decision-making and determine the optimal distribution of products with confidence.
Visualize Impacts to Your Distribution Network
Intuitively visualize and interpret results in a map-based graphic environment at all levels of the organization.

Accelerate digitalization to achieve sustainability goals and drive operational excellence.
Applications
Distribution Optimization
Distribute feedstock and products to the right location at the best price. Optimize profit in your hydrocarbon distribution network with the ability to intuitively visualize results and manage exchang...
0 videos in gallery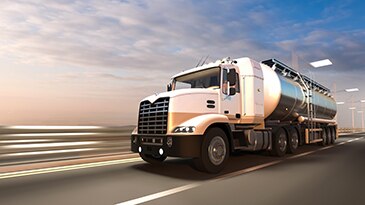 Petroleum Supply Chain Planning at Marathon Petroleum Corporation
Aspen Petroleum Supply Chain Planner™ (PSCP) helps solve multi-commodity, multi-period transport optimization problems. In this webinar, Supply Planning Engineer Mike Gallo shares how Marathon Petrole...
On Demand Webinar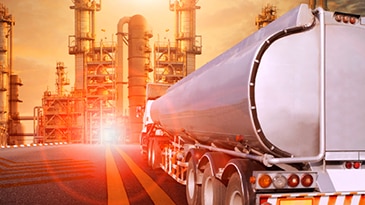 Aspen Petroleum Supply Chain Planner (PSCP) Brochure
Aspen Petroleum Supply Chain Planner, manages the assets and economics of the petroleum distribution network to optimize performance.
Brochure
Streamline Your aspenONE® V12 Deployment with Microsoft Azure
aspenONE V12 brings new innovations for productivity and efficiency in this era of digitalization. Now when you leverage Microsoft Azure, you can democratize industrial AI and achieve your operational...
Live Webinar
Supply Chain Agility for a Future That Isn't What It Used to Be
Customers share perspectives on the VUCA supply chain challenges they've been facing and how AspenTech SCM has helped them respond to this unprecedented challenging environment.
Blog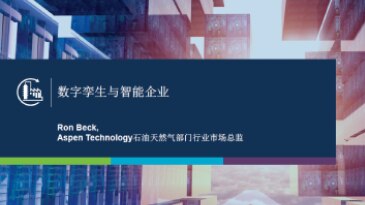 数字孪生与智能企业
在全球范围内,各领先组织正在接纳并实施先进的数字化技术。数字化转型之旅将改变资产密集型行业(尤其是能源和化工企业)的性质。在这种情况下,数字孪生(实物资产及其操作行为的虚拟副本)将发挥关键作用。对于今天我们创建的数字孪生,一个关键概念是人工智能在提供虚拟数据相关见解和建议方面的作用。
White Paper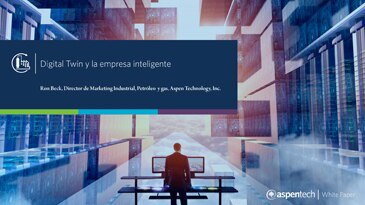 Digital Twin y la empresa inteligente
En todo el mundo, las organizaciones lideres están adaptando e implementado tecnologías digitales avanzadas. La travesía de transformación digital cambiará la naturaleza de las industrias intensivas d...
White Paper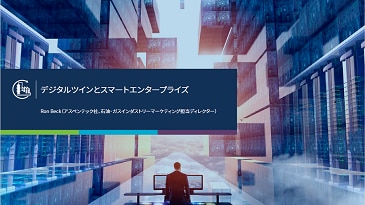 デジタルツインとスマートエンタープライズ
世界中で、主要な組織が高度なデジタル技術を採用および実装しています。デジタルトランスフォーメーションの旅は、資産集約型産業、特にエネルギーおよび化学薬品ビジネスの性質を変えるでしょう。こうした状況下では、デジタルツイン(物理的な資産の仮想化されたコピーとその運用上の動作)が重要な役割を果たします。今日アスペンテックが描くデジタルツインの重要なコンセプトは、仮想データに対して洞察とアドバイスを提供す...
White Paper
Aspen How-To
Looking for quick demonstrations on using AspenTech products to solve your engineering and operations challenges? Browse this compilation of bite-sized videos produced by AspenTech experts covering all our major solutions.
Aspen Self-Paced eLearning
Find on-demand training for applying AspenTech products to your complex process engineering and operational problems. Our comprehensive eLearning courses, created by AspenTech experts, offer self-guided learning paths for all our major solutions.
Aspen Expert-Led Training
We offer comprehensive libraries of classroom and virtual expert-led training courses for our process engineering and operational solutions. All courses are created and produced by AspenTech experts.
Competency Development
Designed to meet industry standards and company-specific goals, AspenTech's competency development program helps you build and sustain in-house expertise by leveraging flexible training options—including certification—and measuring organizational competency against industry benchmarks.