Aspen Inferential Qualities™
Maintain tighter quality control and reduce lab work with accurate real-time estimates of infrequently measured properties using powerful deep learning technology.
Reduce Off-Spec Product and Maintain Tighter Quality Control
Unleash the Power of Deep Learning
Build more accurate inferentials by covering a wider operational range, from linear to nonlinear processes, with TensorFlow open source library.
Improve Control with Feedback Between Lab Samples
Improve input information to the controller and reduce your reliance on laboratory analysis with inferential measurements and continuous prediction of key process variables.
Deploy and Integrate Easily
Inferential sensors are fundamental elements of many advanced process control systems. Aspen Inferential Qualities makes online implementation and remote monitoring straightforward and trouble-free.
Select from a Rich Set of Model Types
Develop accurate inferentials from a wide array of model types, including deep learning, linear PLS, fuzzy PLS, hybrid neural net (HNN), linearized rigorous models, and algebraic and finite impulse response (FIR) models.

Accelerate digitalization to achieve sustainability goals and drive operational excellence.
Aspen DMC3™
Sustain optimal process performance with adaptive process control including deep learning technology that incorporates process safeguards.
Aspen DMC3 Builder™
Manage the entire lifecycle of APC controllers — from data collection and modeling to deployment and maintenance — with a single, powerful, integrated platform.
Aspen Watch Performance Monitor™
Maintain peak controller performance and prioritize efforts efficiently with real-time monitoring and diagnostic information.
Aspen GDOT™
Improve margins and achieve sustainability objectives by vertically integrating planning, scheduling and advanced process control in closed loop.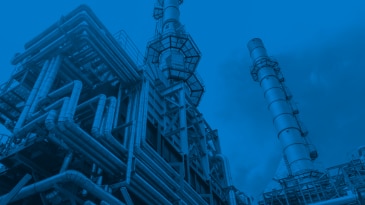 TOTAL Mitigates Corrosion while Maximizing Benefits with Advanced Process Control
In this webinar, Sebastien Osta, APC Specialist at TOTAL, explains how TOTAL used AspenTech's APC solution to control corrosion mechanism in real time using Aspen IQ and advanced process control, incr...
On Demand Webinar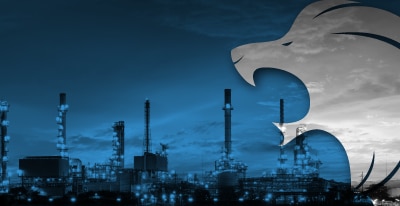 On-Demand Webinar - Taming the Lion: Improving Plant Operations through Inferential Modeling featuring Dow Chemical
Widely used in various chemical manufacturing processes, inferential property models enable improved control by providing estimated properties in real-time. During this webinar, one of Dow Chemical's ...
On-Demand Webinar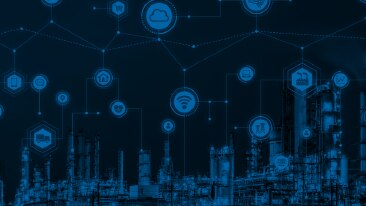 Drive Organization and Control Improvements with Aspen Watch and Aspen IQ Performance KPIs
Advanced Process Control (APC) key performance indicators (KPIs) provide drive and feedback to continuously improve operations. Join APC expert, Ray Coker, to see how he uses Aspen Watch and Aspen IQ ...
On-Demand Webinar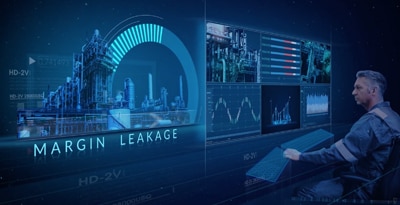 Digital Agility Realized with APC
In today's ever-evolving global economy, energy and chemical companies need to operate with newfound agility to meet market demand and maximize margins. Aspen DMC3 Adaptive Control now embeds powerful...
Video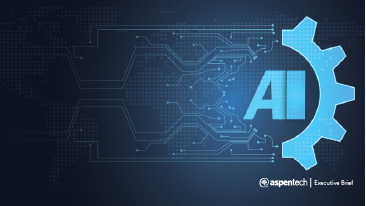 The Self-Optimizing Plant: A New Era of Autonomy, Powered by Industrial AI
In today's VUCA environment, organizations are turning to digitalization and Industrial AI to develop autonomous and semi-autonomous processes that enable new levels of safety, sustainability and prof...
Executive Brief
Reformer Model-Based Inferential Properties Embedded in APC
A major European refiner implemented Aspen Technology's reformer inferred property package for control and optimization of their catalytic reformer in two of its refineries. Download this article to l...
Article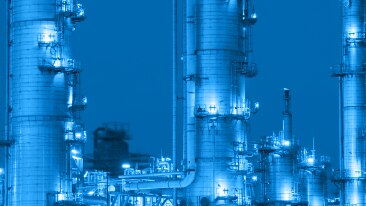 Improving Profitability Through APC Benchmarking
Are you wondering how your site stacks up against those of your peers? Do you know what your Advanced Process Control (APC) Score is? Gain key insights into your APC program and find out how best t...
White Paper
Aspen How-To
Looking for quick demonstrations on using AspenTech products to solve your engineering and operations challenges? Browse this compilation of bite-sized videos produced by AspenTech experts covering all our major solutions.
Aspen Self-Paced eLearning
Find on-demand training for applying AspenTech products to your complex process engineering and operational problems. Our comprehensive eLearning courses, created by AspenTech experts, offer self-guided learning paths for all our major solutions.
Aspen Expert-Led Training
We offer comprehensive libraries of classroom and virtual expert-led training courses for our process engineering and operational solutions. All courses are created and produced by AspenTech experts.
Competency Development
Designed to meet industry standards and company-specific goals, AspenTech's competency development program helps you build and sustain in-house expertise by leveraging flexible training options—including certification—and measuring organizational competency against industry benchmarks.