Unlocking value from AI-ready, industrial data on the AWS Cloud
Aspen Technology Solutions for Amazon Web Services
Working with Amazon Web Services (AWS), AspenTech offers solutions to unlock hidden value from AI-ready, industrial data on the AWS Cloud. As your organization takes the first steps in the journey to the Self-Optimizing Plant, you can focus resources on optimizing production, creating new business opportunities and improving operational efficiencies across the value chain — with two leaders in technology.
Industrial Internet of Things (IIoT) brings machines, cloud computing, analytics and people together to improve the performance and productivity of industrial processes. With IIoT, industrial companies can digitize processes, transform business models and improve performance and productivity, while decreasing waste. These asset-intensive companies are working on IoT projects that connect billions of devices and deliver value across a variety of use cases including predictive quality and maintenance analytics, asset condition monitoring and process optimization.
AspenTech is an AWS Advanced Technology Partner with an AWS Competencies in IoT having been vetted, validated and verified as having demonstrated success in providing specialized edge-to-cloud IoT solutions. With our AWS partnership, together we can help you plan, develop and successfully execute an AIoT project that meets your business needs.
Our leading-edge products help companies achieve their goals in safety, sustainability and operational excellence.
Working Together: Aspen Cloud Connect™ and Amazon S3
Aspen Cloud Connect is a data integration solution built for industrial enterprises with diverse historians and data sources. It links data from multiple sources to the AWS Cloud and transmits both live and historical data to its destinations. Aspen Cloud Connect enables Aspen InfoPlus.21® (AspenTech's historian) tagged data or third-party enterprise data to be streamed to on-premises or cloud-based AspenTech products or applications.
Watch how to configure Aspen Cloud Connect to collect tagged data from an Aspen InfoPlus.21 server and upload it in an Amazon S3 bucket.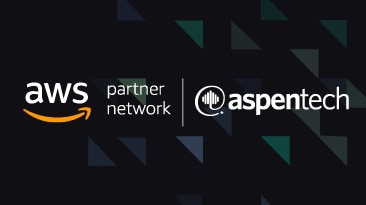 How to Deliver AI-ready Data with Amazon S3 and the Aspen AIoT Hub™
Working together with AWS, we have built a solution for diverse historians and data sources that effortlessly collects production data in real-time in the Cloud. Using Aspen Connect™ and Aspen InfoPlu...
On Demand Webinar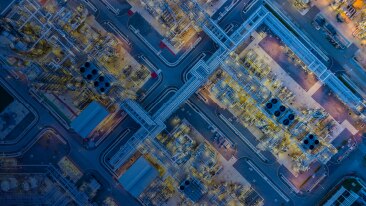 Shell Accelerates Planning, Improves Margins with Aspen PIMS-AO™ in the AWS Cloud
Shell Oil Company is a global energy and petrochemicals company that produces natural gas, gasoline, oil, and many bulk and specialty chemical products for customers worldwide. Read this case study to...
Case Study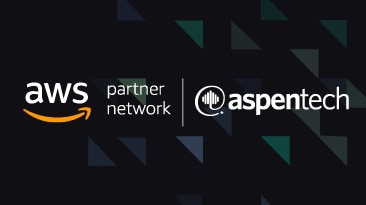 Aspen AIoT Hub Solution Sheet for AWS
This solution sheet explains how Aspen Artificial Intelligence of Things (AIoT) Hub and AWS can help you unlock hidden value from your industrial data.
Brochure