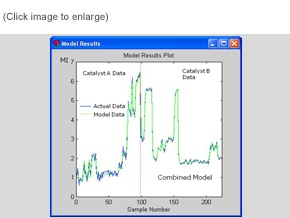 Easily handle multiple catalysts.
Aspen Non-Linear Controller's Combine Models feature makes it easy to develop models that represent multiple catalyst configurations.
Generate accurate inferentials.
Eliminate reliance on finicky analyzers with accurate inferentials. And with Aspen Non-Linear Controller, you have a choice of empirical or rigorous models.
Ensure consistent, fast grade transitions.
Aspen Non-Linear Controller automates operating procedures—including start-ups and shutdowns. It handles complex Polymer transitions including catalyst changes, donor changes, and co-monomer changes.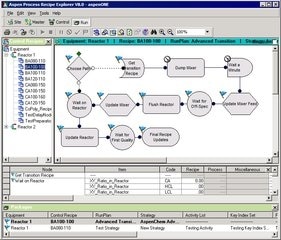 Handle complex recipes with ease.
Master Recipes, representing operating conditions, are pulled together and a Control Recipe, representing the entire plant, is created.
Leverage the industry's best rigorous non-linear simulator.
Fundamental models can provide more accurate predictions compared to empirical models as new products and catalysts are introduced.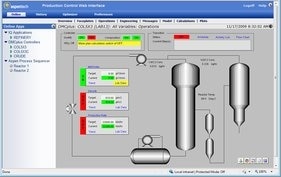 Rely on interfaces for operators designed by operators.
It doesn't matter how good the controller is if the operators won't use it. The operator interfaces in the Aspen Non-Linear Controller were designed based on feedback from polymer plant operators.