Aspen Enterprise IP.21 Historian™

Delivering the connected enterprise.
Fast, Flexible and Reliable
Enterprise-Level Historian
Aggregate and manage data from all sites for tangible gains in roll-ups and comparisons across the enterprise.
MES for Groups of Small Sites
Make MES technology available to smaller plants to help them leverage our MES solution to save money without large capital investment.
Data Available 24x7x365
Ensure no loss of access or data with system redundancy.
Non-Disruptive Upgrades
Rapidly reallocate capacity to avoid slow system responses during high-traffic demand.

Delivering higher levels of profitability and sustainability with AspenTech Industrial AI™.
Aspen Cloud Connect™
Providing a holistic view of the entire plant using the cloud – and no data is left behind.
Aspen Production Record Manager™
Discover detailed origin of production losses and improve automation for easier analysis and production reporting with real-time visibility to improve batch performance.
Aspen Data Science Studio™
Out-of-the box analytics libraries and AI development tools empowering domain expert and data scientist collaboration.
Aspen Enterprise Insights™
Improve project and operations performance with actionable data insights from across the enterprise.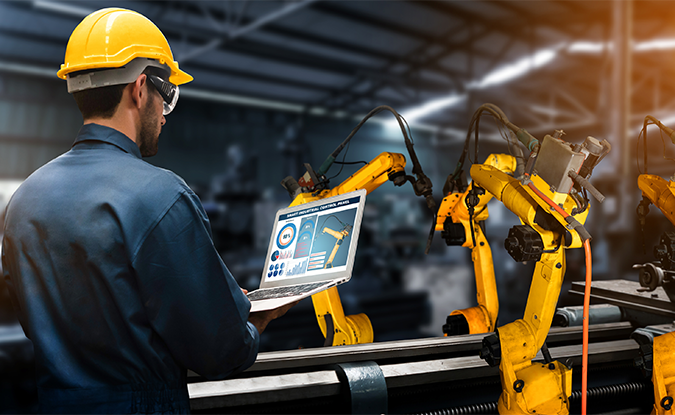 The Aspen Industrial AI Workbench
The Aspen Industrial AI Workbench combines analytics libraries and a production-grade AI collaboration environment to empower both domain experts and data scientists.
Blog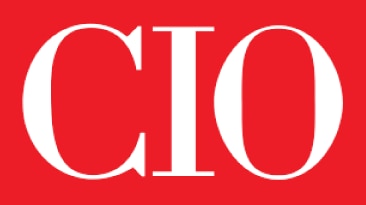 How Data Historians Have Evolved to Make Industrial Data Actionable
Industrial organizations are sitting on a decades-old, massive double-edged sword: their data. Until now.
Article
Cabot Improves Quality by 30% with Aspen InfoPlus.21®
Cabot standardized on Aspen InfoPlus.21, part of the Aspen AIoT Hub™, across all manufacturing sites, improving product quality by 30% and reducing product variability by 20%.
Case Study
How ORYX GTL Improves Process and Production with the Aspen AIoT Hub™
Read this case study to learn how ORYX GTL deployed two Aspen AIoT Hub products—Aspen InfoPlus.21® (IP.21) and AspenONE Process Explorer™ (A1PE)—as the underpinning of their digitalization journey.
Case Study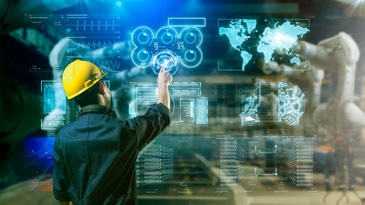 What the Latest Industrial AI Research Reveals About the Plant of the Future
This on-demand webinar explains the results in the State of Industrial AI 2021 research report.
On Demand Webinar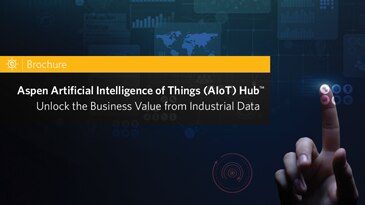 Aspen AIoT Hub Brochure
The Aspen AIoT Hub is the cloud-ready Industrial AI infrastructure that delivers the vision for the Self-Optimizing Plant. It provides the integrated data management, edge, and cloud infrastructure, a...
Brochure
AI in APC: Deep Learning for Aspen DMC3™
In changing, volatile times, process manufacturers must find new ways to manage demand, improve production and maximize margins. Advancements in artificial intelligence (AI) are giving operators new i...
Live Webinar