Digitalization is a top priority for mining companies and was one of the major themes at the recently concluded International Mining & Resources Conference (IMARC) in Sydney, Australia. The mining industry is going through a big shift driven by demand for metals in electrification, and mobility segments. Digitalization can amplify benefits from small improvements in throughput and cost reduction in ensuring efficient and sustainable mine operations.
At the Data, AI & Machine Learning session, AspenTech met with Paul Robbins, Group Head of Asset Effectiveness, Evolution Mining to understand their digitalization goals and their journey in implementing a prescriptive maintenance solution.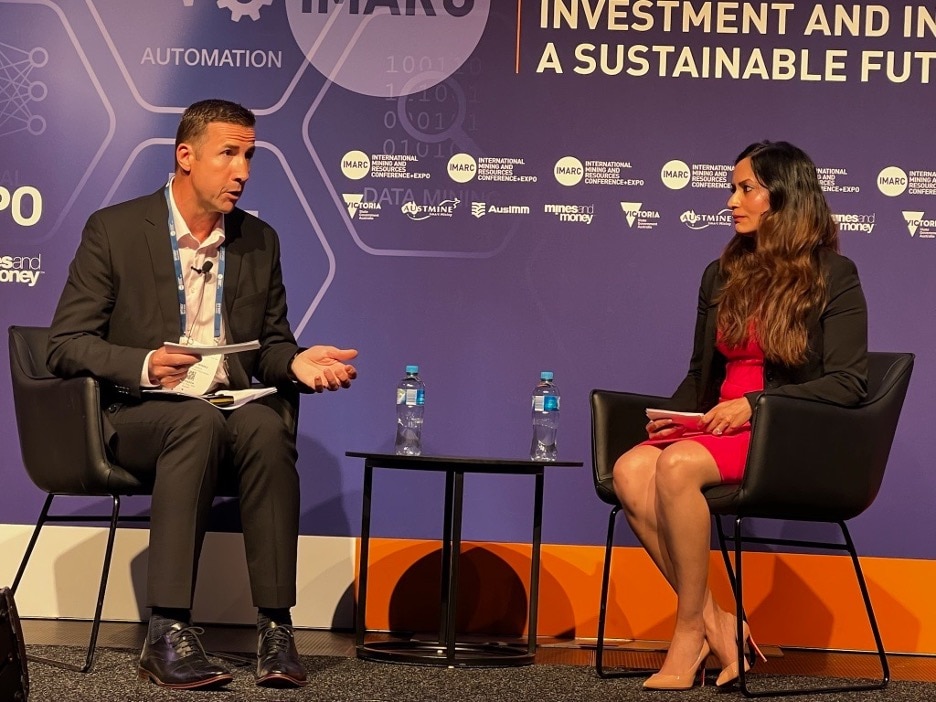 From speaking with Paul Robins we've learned more about what sets digital leaders, like Evolution Mining, apart.

A Strategic Plan to Achieve Operational Excellence
Most effective implementations have a clear objective – a well-defined, tactical plan to achieve objectives, along with defined success factors for each step. When key leaders are engaged and aligned, implementation is more likely to succeed.
This was evident in the case of Evolution Mining's strategic project, Data Enabled Business Improvement (DEBI), which was put in place to improve performance and productivity of their mine in Mungari.
The goal of the DEBI project was to identify technologies that can supplement current condition-based maintenance practices to reduce maintenance costs and improve equipment reliability and safety.
Recognize Data as a Key Asset
Mining operations are data rich i.e., sensors capture vital information such as vibration, temperature, pressure and noise levels among thousands of other parameters. This information can be used by machine learning solutions to provide critical insights on equipment health.
For example, outages in ball mills due to liner wear often lead to several hours of downtime. Issues like these, if not caught ahead of time can result in reduced production and expensive unplanned maintenance activities.
Evolution mining realized the power of data and implemented a prescriptive maintenance solution to address these issues; a solution that looks at data, recognizes changes in data patterns and alerts of an impending failure. Five critical pieces of equipment were initially included in the assessment phase. Alerts and recommendations from the solution were reviewed and validated by internal and external experts.
Leverage Knowledge and Experience
People are at the center of any transformation. At Evolution Mining's Mungari site, the operations team relied on internal subject matter experts and external partners at AspenTech to review and validate health status of equipment weekly. This tight collaboration between business, technical and frontline teams contributed to successful and accelerated adoption of the solution.
Measuring Outcomes
Consistent measurement of outcomes fosters improvement and adoption of best practices site wide. At the Mungari site, AspenTech's prescriptive maintenance solution is currently monitoring 31 critical pieces of equipment. Avoiding unplanned equipment failures means safer working conditions for operators, in addition to improved maintenance planning and efficiency. Evolution Mining's team estimated $429,000 in savings in the last 12 months from implementing a prescriptive maintenance solution.
The Path Forward
Major mining companies are racing to improve productivity and reliability, partly driven by easy-to-implement prescriptive maintenance technology.
Prescriptive maintenance solutions result not only in equipment performance improvements, but also result in improved safety, along with an enhanced view of operations, and are able to quickly highlight critical information for expedited decision making.
Operations, maintenance, schedulers can now have access to same information in real time and adjust material delivery commitments based on equipment availability. These solutions have been successfully implemented to improve equipment health, reduce spare parts inventory and reduce maintenance costs while reducing environmental impact.
Harness the power of data, AI and machine learning to stay competitive. Reach out to get started on your digital journey.