A decade ago, while interviewing for my first engineering job, I was scared. When I began a senior software engineering role at AspenTech ten years later, I was scared too—and for the same reasons.
Not for a lack of skill, or because of self-perceived incompetence—what we call "imposter syndrome"—I rather felt the familiar fear of what I knew, and what I knew everyone else knew when they met me, watched me walk, or heard my voice: That I'm gay.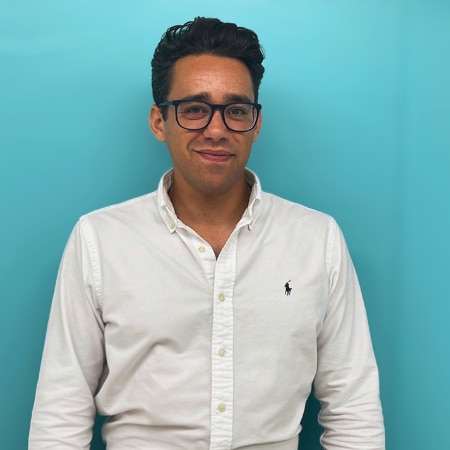 The new job at AspenTech brought up the same anxieties from jobs past and the same questions: Would my colleagues, or maybe worse, my managers hold prejudices surrounding LGBTQ folk? Would I be excluded from key happenings in my role and in the company like customer meetings or growth opportunities? Could I inquire about this very subject to HR, or would I be terminated, offer rescinded, fired and "let go" before I even began?
But, during my new-employee onboarding, I learned about our ERGs, or Employee Resource Groups. These are organization-aligned, volunteer-based, employee-led groups which work to foster and support diversity, with one group at AspenTech focused on issues affecting LGBTQ+ community members in and out of the workplace. I joined on my first day.
Our LGBTQ+ Forum is comprised of employees from across the globe and from unique professional backgrounds and diverse gender identities and expressions. Nearly every department at AspenTech is represented, from HR to Sales, Marketing to R&D. In it, I have found close colleagueship from and with its members.
But the LGBTQ+ ERG is not some lone wolf group on its own. We're joined by the Women's Leadership Forum, the Black Leadership Forum, and the LatinX Forum. All four groups operate globally across all AspenTech offices.
What do we do as a group? We focus on issues which affect our members in the context of creating an inclusive work environment and ensuring equity across all individuals. Practically speaking, we organize volunteer days as part of AspenTech's efforts for continuous community service; we meet locally and globally for chapter discussions to help shape the trajectory of the Forum; and we work to foster allyship among all AspenTech employees, one example being our collaboration boards in the Bedford HQ.
Our ERGs serve as part of AspenTech's ongoing and evolving efforts for a diverse, equitable and inclusive work environment and culture. Here, we're walking the walk, talking the talk and, better, learning to run—while on a pace to sprint. For now, I'm happy to help pick out our sneakers—with rainbow laces, of course.
If you're looking for an engaging and exciting opportunity within a company where you can contribute and harness your skills, feel valued and bring your authentic self to work every day, I encourage you to consider your next role at AspenTech.