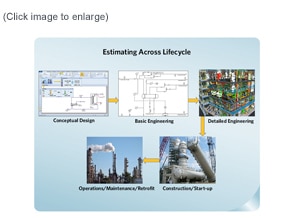 Reduce costs across the process lifecycle.
Evaluate the economic impact of process designs starting in the early conceptual phase.  Aspen Process Economic Analyzer allows users to map, size, and estimate costs for equipment directly from process simulators.
Generate conceptual and detailed cost estimates.
Aspen Capital Cost Estimator considers both equipment and associated plant bulks as design-based installation models.  With this approach, users can produce both conceptual and detailed estimates of the cost of process models.
Optimize capital and maintenance projects.
Integrating the power of Aspen Icarus technology with the industry-leading project management capabilities of Primavera, Aspen In-Plant Cost Estimator enables companies to best plan small capital and maintenance projects for existing plants.
Conduct relative cost estimation from within the process simulator.
Using the power of Activated Economics, process engineers can execute relative cost analysis inside the Aspen HYSYS® and Aspen Plus® user interfaces.  Map and size equipment from unit operations and consider preliminary capital and operating costs.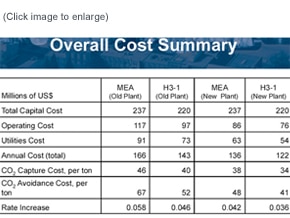 See how customers optimize with Aspen Economic Evaluation.
See how customers have directly benefited from using Aspen Economic Evaluation for their estimating challenges.