aspenONE® V12.1 Release
Delivering higher levels of profitability and sustainability with Industrial AI.
Take a Step Closer to the Self-Optimizing Plant
AspenTech Industrial AI™
We embed AI into our most widely adopted, industry-leading products and solutions, and empower data scientists to collaborate with domain experts to enrich models.
Solve complex problems more effectively by tuning first principles models with AI
Accelerate value with higher quality, accuracy and access to enterprise data
Provide intuitive guidance to better support users
Automate and simplify the creation and sustainment of models
Exchange data and models between domain experts and data scientists
Accelerate the use of models for sustainability use cases
"The deep domain expertise embedded into the AspenTech V12.1 products and its focus on embedding Industrial AI from design through the entire supply chain offers a powerful solution that will help unlock the untapped business value in industrial data." — Janice Abel, Principal Analyst with ARC Advisory Group.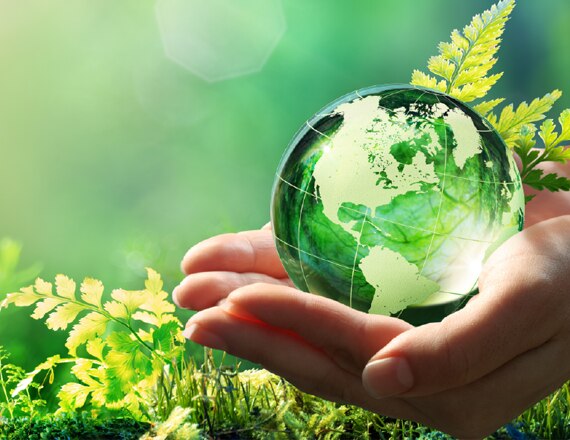 新しいサンプルモデルで持続可能性を一気に高めます
「Getting Started」のサンプルモデルからAspen HYSYS®、Aspen Plus®、Aspen Unified PIMS™、およびAspen PIMS-AO™内の機能に素早くアクセスして、バイオ原料、二酸化炭素回収、および水素プロセスのモデリングと最適化を実行
持続可能性アプリケーションへのモデルの使用を加速化
サンプルモデルは、構築するモデルに合わせて容易に適応
New innovations in Performance Engineering, Production and Value Chain Optimization, Asset Performance Management and Artificial Intelligence of Things (AIoT) transform how your organization works by embedding AI and decades of domain expertise into fit-for-purpose industrial applications.
Performance Engineering
Embedding AI directly into design and layout tools to easily build operations-ready models calibrated with relevant plant data.
Realize Value Faster with Aspen Hybrid Models™
Develop and deploy calibrated models to operations faster with embedded machine learning in Aspen Plus and Aspen HYSYS.
Accelerate Projects with Aspen OptiPlant 3D Layout and Aspen OptiRouter
Rapidly and automatically generate 3D layouts for design for faster concept evaluation and seamless data handovers.
Jumpstart Sustainability with New Sample Models
Optimize processes for sustainability with 'Getting Started' sample models available within Aspen Plus and Aspen HYSYS.
"The use of First Principles Models acting as guardrails for the use of AI in industrial markets is key for success." — Peter Reynolds, Principal Analyst, ARC Advisory Group.
Expanding Aspen Hybrid Models
Democratize the application of AI to solve the process industry's most difficult problems:
Address problems that cannot be solved with first principles models alone
Tune or build better models faster
Sustain accurate models longer
Improve predictive insights
Production and Value Chain Optimization
Deep learning and Reduced Order Hybrid Models deliver more accurate, powerful and sustainable models that cover a broad range of operating conditions. Improve process and product quality with analytics, monitoring and optimization.
Unleash the Power of Deep Learning
Combine linear and nonlinear deep learning variables to develop more accurate and sustainable models and APC applications across a broad range of operating conditions.
Achieve Consistent Optimization Online & Offline
Shared common models and data for planning, dynamic optimization and APC provide consistent optimization online & offline to ensure aligned economic objectives and greater agility.
Leverage High Fidelity Reduced Order Hybrid Models
Shared models between engineering, planning and dynamic optimization automate workflows for maintaining planning model accuracy and enable optimization of complex process units in closed loop.
Ensure Product and Process Quality
Multivariate statistical analysis and real-time monitoring of products and processes improve process understanding, increase efficiency, decrease costs and enable compliance with current Good Manufacturing Practices.
A Faster, Easier, Smarter APC Solution Is Now Possible with Industrial AI.
Generate higher margins with a more powerful DMC3 controller that uses Deep Learning to develop more accurate and sustainable APC models covering a wider operational range. Aspen DMC3™ combines process knowledge and domain expertise with embedded AI to expedite delivery of new APC applications and sustain existing ones.
Asset Performance Management
New connectivity and performance for broader device and enterprise coverage and more efficient alert management.
Connect to More Historians and Devices
Leverage more sensors, more devices and cross-plant communications to quickly scale asset solutions across the enterprise with Aspen Cloud Connect™ integration in Aspen Mtell®.
Improve Model Performance and Solution Flexibility
Utilize multi-threaded performance enhancements within Aspen ProMV™ to reduce calculation times. Automatically switch models with product and grade changes using existing historian tags.
Efficiently Manage Multiple Alerts
Experience user interface updates in Aspen ProMV to more efficiently manage alerts for multiple online models.
Artificial Intelligence of Things (AIoT) Hub
Fit-for-purpose, cloud-ready Industrial AI infrastructure unlocks significant value from data assets across the enterprise, while delivering actionable insights faster than ever before.
Accelerate Time to Insights
Aspen Industrial AI Workbench™ combines out-of-the box analytics libraries and AI development collaboration tools empowering both domain experts and data scientists.
Develop, Train and Deploy AI at Scale
A fully hosted notebook and cloud burst architecture remove the complexity and cost of building, maintaining and productizing machine learning models.
Democratize Usage with Minimal Configuration and No-Coding Interface
Easily explore data, and visualize and share insights with an intuitive, no-coding analytics toolbox.
Introducing Aspen Industrial AI Workbench
Empower domain experts and data scientists to collaborate and build their own data-rich AI models at enterprise scale:
Enable users with cloud-ready, out-of-the-box AI machine learning collaborative solution
Enrich and process the data streams across IIoT and enterprise data sources
Organize and store the enriched data, ready for analytics and machine learning
Harness advanced data modeling, robust data pipelines, auto-scaling and best-in-class security