Use the Industry Standard for Process Simulation
Aspen HYSYS is a workflow-oriented process simulation software for the optimization of conceptual design and operations. With a broad array of features and functionalities, Aspen HYSYS can be used to address engineering challenges in multiphase flow modeling, gas processing, refining and LNG—making it the most versatile solution.
Save Time with Workflow-Oriented Solutions
The top oil and gas process simulator has been tested and redesigned to promote smoother, time-saving workflows. Experience activated economics, energy analysis, heat exchanger design and rating, and dynamics for process optimization in minutes that adds more value.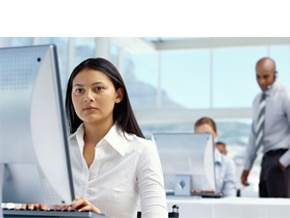 View training resources for Aspen HYSYS.
AspenTech offers many ways for you to learn how to use oil and gas process simulation software: global instructor-led classroom and virtual classes, E-Learning accessible from within Aspen HYSYS, and series of webinars and videos.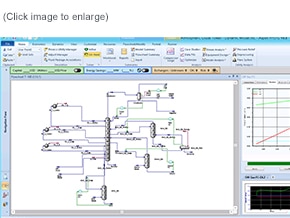 Do More with a Single Simulation Environment
Aspen HYSYS is more powerful with enhanced functionalities. Access relief valve sizing, blowdown analysis, higher fidelity solutions for acid gas cleaning, heat exchanger design, sulfur recovery, and refinery reactors, dynamic modeling for compressor analysis, and upstream and hydraulics design—all with same easy-to-use interface.
Improve Refinery Operations and Planning
Maximize refinery profits, characterize crudes, analyze multiple feedstocks, track petroleum properties, develop heat exchanger designs, conduct economic and energy analysis , and more with Aspen HYSYS.
Optimize the Entire Gas Plant
Aspen HYSYS is the most comprehensive solution for modeling the gas plant. From the intricate thermodynamics of acid gas cleaning, sulfur recovery and dehydration to the rigorous equipment models for heat exchangers, columns and compressors, you don't need to look anywhere else.
Ensure Process Safety
Aspen HYSYS provides a process safety toolkit to help complete pressure relief analysis (PRA) projects, from adding and sizing pressure relief devices, BLOWDOWN analysis, to designing or rating your flare network. Leverage these integrated tools, together, to complete PRA projects across the entirety of your plant or refinery.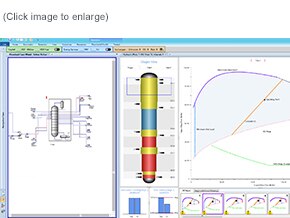 Get a More Detailed View of Your Distillation Columns
Column Analysis in Aspen HYSYS allows you to view the whole column, identify any hydraulic issues, understand the operating range, and communicate your findings. See how modifications in packing and trays change the hydraulic plots and the operating range of the columns. Calculate costs as you make changes.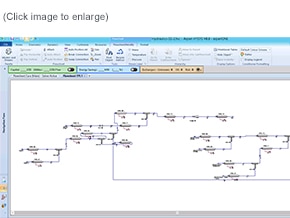 Optimize Gathering and Production Systems
Design facilities used with platform, onshore and subsea production using the same oil and gas process simulation tools – Aspen HYSYS and Aspen HYSYS Upstream. They allow you to characterize reservoir fluids, model multiphase flow, solve flow assurance issues, and perform dynamic pigging simulation.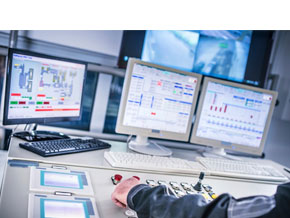 Use Models to Support Plant Operations
Many top energy companies have implemented a model-based culture.  Aspen OnLine and Aspen Simulation Workbook (ASW) use models offline or online to support plant operations for increased production efficiency and better process insight.
Push the limits of performance with Aspen HYSYS.
Visit our NEW Aspen HYSYS Resource Center!  As the leading innovator in process simulation software for more than 30 years, Aspen HYSYS provides greater accuracy, integration and ongoing innovation than any other process simulation tool for the energy industry.  This resource center will help new and experienced users discover the full power of Aspen HYSYS.