AspenTech is excited to support World Cleanup Day (WCD) held around September 18, with events run both in the weeks before and after. Every year during this annual event more than 180 countries around the world unite to tackle the global waste crisis.
By participating in cleanup activities this month, we joined the companies around the world who are making progress towards removing plastic waste from the environment. If you are interested in learning how you can help, see the global WCD events list here.
Focusing on Sustainability
As a new member of the Alliance to End Plastic Waste (AEPW), we were excited to join this year. For the first time, AspenTech coordinated local WCD activities at several of our offices worldwide. The participating AspenTech team members used the Litterati app to track the waste cleaned up during the active clean ups. It was a great way to feel connected by the activities we were doing even though we were in many different locations.
WCD is one of several events that AspenTech has planned for FY22 as we focus on sustainability initiatives throughout the year.
As part of this effort, we recently announced donations to the Canopy Project and Ocean Generation. We are also in the process of distributing 4Ocean bracelets that are made from collected plastic waste to all employees globally.
From the simple activities you do in your local community, to the larger contributions in efficiency and innovation that AspenTech products enable, we all have a role to play in making progress towards important sustainability targets.
AspenTech participation in WCD around the world:
Bahrain: Beach cleanup with Clean Up Bahrain. During the pandemic, many of us took a renewed interest in sustainability. Many global companies participated in Climate Week NYC, which is the lead up to countries preparing to participate in the United Nations Climate Conference in November in Glasgow, Scotland (COP26). As the follow-up to the COP21 meeting in Paris in 2015, the event is expected to set new targets for climate change action and commitments, and protection of ecosystems worldwide: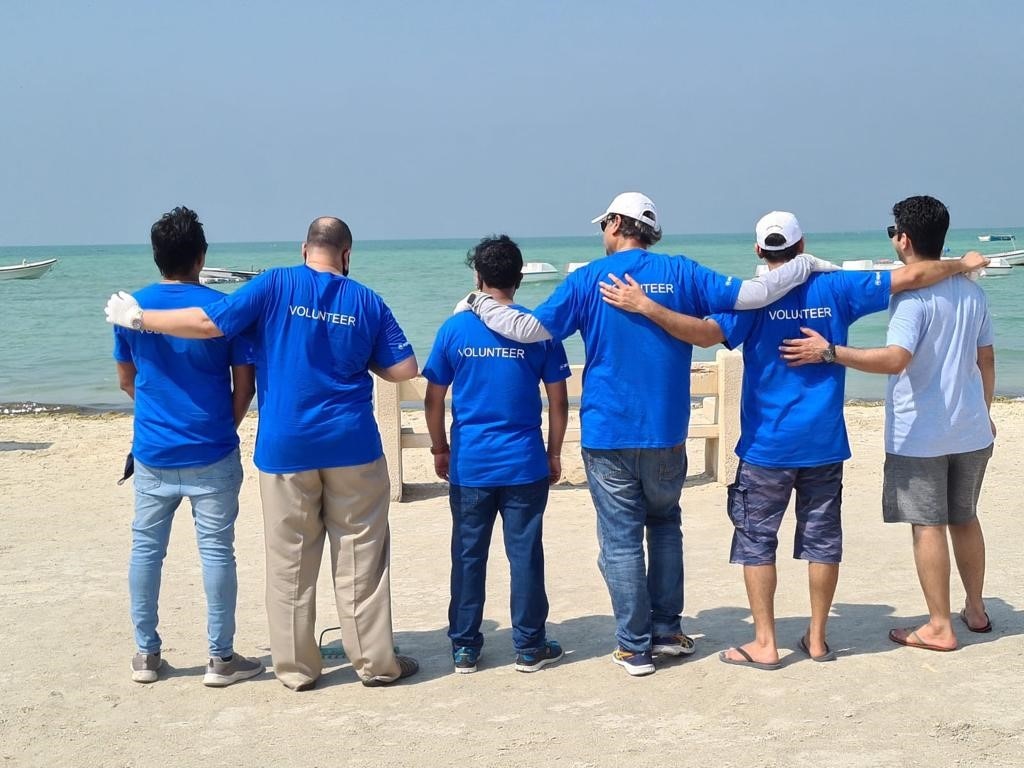 Bedford: Individual litter pick up on September 18 with office celebration on September 20: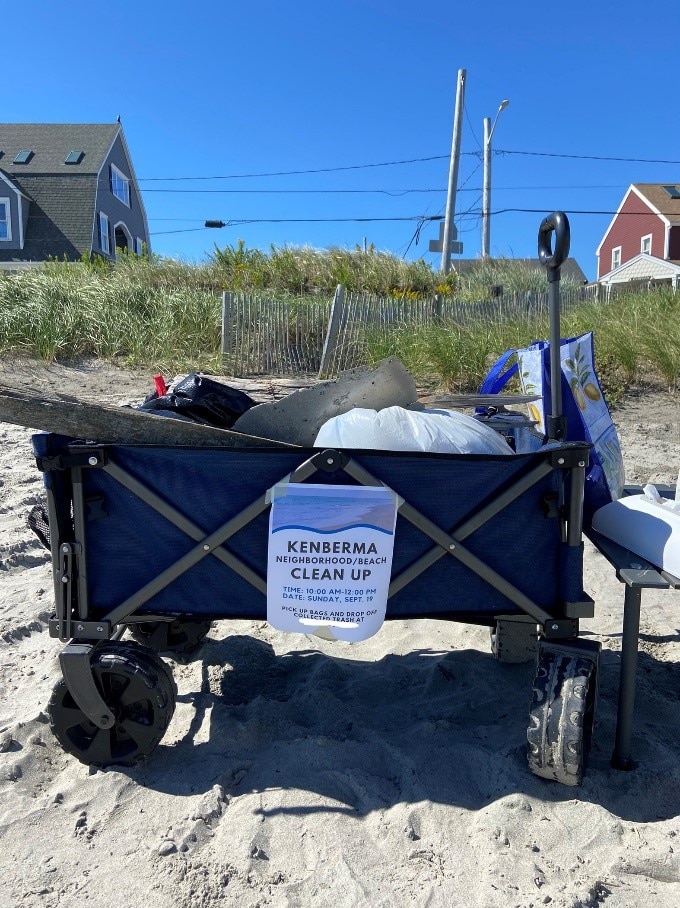 AspenTech employee organized a cleanup in her community
Houston: A volunteer organized a cleanup at White Oak Bayou: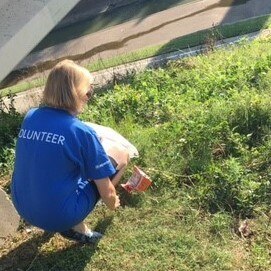 Reading, UK: Litter cleanup off road near the Reading office with the Reading Adopt Your Street Program (RAYS):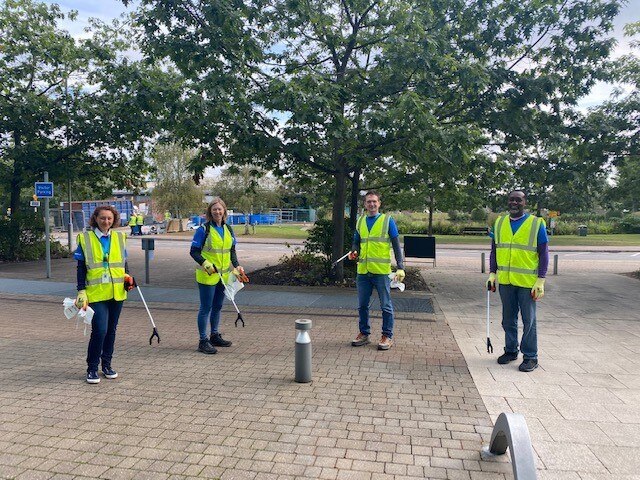 Teesside, UK: Beach cleanup events: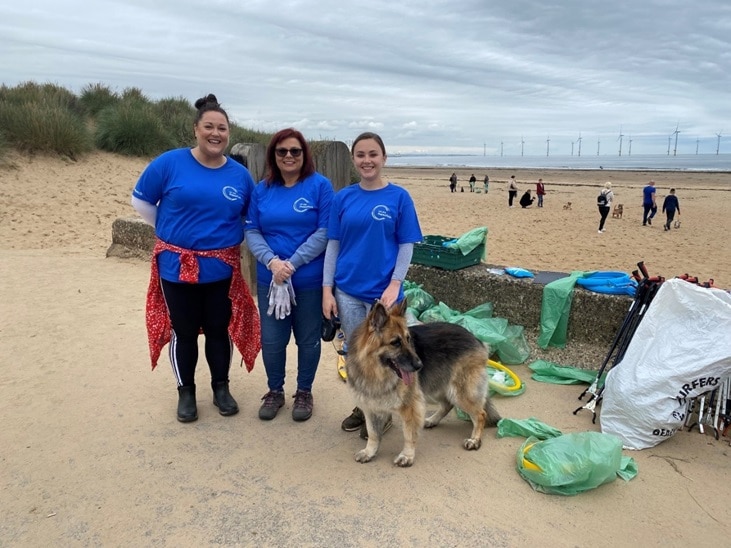 Even the AspenTech pups were involved. And look at those beautiful windmills in the background
Shanghai, China: Partnered with Rendu Ocean, a NPO focusing on marine litter pollution, and International Coastal Cleanup (ICC), held a beach cleanup day on September 16:
The AspenTech Shanghai office organized a beach cleanup event on September 16, 2021, in which about 20 employees from R&D, Quality and HR departments participated. The beach area was recently hit by a typhoon and flooded by the tides and litter was spread everywhere. In the end, 46 KG (~100 pounds) of litter was collected by the team.
AspenTech is committed to developing solutions that meet our customer's needs for safety, efficiency and profitability, while helping to reduce waste and meet sustainability goals. Learn more about Sustainability at AspenTech here.