Aspen Connect™ Family
Integrate industrial data across existing data historians with cloud-ready solutions to achieve maximum performance, security, deployment and flexibility for stranded data.
Vendor-Neutral Out-of-the-Box Connectivity
Gain Full Visibility of Your Data
Maintain end-to-end visibility by collecting data from every device and moving it to the cloud.
Leverage Your Existing Systems
Use existing software and tools to minimize disruption and reduce expenses.
Scale Up and Out
Leverage machine learning and the flexibility of the cloud to create efficiencies and easily scale your business.

Delivering higher levels of profitability and sustainability with AspenTech Industrial AI™.
Aspen InfoPlus.21®
Improve work practices and reduce downtime and changeovers with real-time traceability from multiple sources to create a complete picture of production operations.
Aspen Enterprise IP.21 Historian™
Delivering the Connected Enterprise - All the data that's worth having all the time where you need it.
Aspen Enterprise Insights™
Improve project and operations performance with actionable data insights from across the enterprise.
Aspen Data Science Studio™
Out-of-the box analytics libraries and AI development tools empowering domain expert and data scientist collaboration.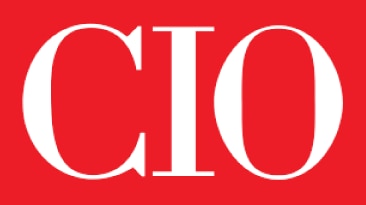 How Data Historians Have Evolved to Make Industrial Data Actionable
Industrial organizations are sitting on a decades-old, massive double-edged sword: their data. Until now.
Article
Realizing the AIoT Vision: When Artificial Intelligence Meets the Internet of Things
The Aspen AIoT Hub underpins the Industrial AI strategy for all AspenTech solutions by supporting cloud-enabled AI apps, an integrated solution roadmap and a cloud convergence strategy.
Blog
Aspen AIoT Hub™
This e-book explains how AspenTech® created the Aspen AIoT Hub by integrating artificial intelligence (AI) and the Industrial Internet of Things (IIoT) to enable the next generation of Industrial AI i...
e-book
The Convergence of AI and IIoT
This ARC Advisory Group report explains how AIoT is built for industrial companies looking for better ways to:
Report
Are You Ready for Industrial AI? Our Checklist Has the Answer
Industrial AI will enable the next generation of AspenTech solutions to deliver greater business value. Are you ready to put this technology to work?
Blog
The Aspen Industrial AI Workbench
The Aspen Industrial AI Workbench combines analytics libraries and a production-grade AI collaboration environment to empower both domain experts and data scientists.
Blog
How to Deliver AI-ready Data with Amazon S3 and the Aspen AIoT Hub™
Working together with AWS, we have built a solution for diverse historians and data sources that effortlessly collects production data in real-time in the Cloud. Using Aspen Connect™ and Aspen InfoPlu...
On Demand Webinar